Fun fact: Give us a major red carpet event to cover, and the first thing we're wondering is "what will Zendaya wear?" At only 22 years old, the former Disney star has proven to be even bigger one the red carpet, sparking much-needed cultural conversations while exhibiting an aesthetic and sophistication wise beyond her years.
But if we're being really honest, we've often questioned how Zendaya rose to A-list celebrity status so quickly—not because she's not talented; she is, very much so. We've asked because in the seven years she's been active as an actress and singer (and now producer), she's primarily been in supporting roles (though we see that changing very soon).
And yet, Zendaya remains one to watch; not just because she's gorgeous, but because she's an ingenue on the rise willing to take fashion risks most wouldn't dare—a skill she likely learned from longtime stylist and America's Next Top Model judge Law Roach.
And just in time for #FlashbackFriday, Roach revealed the secret behind how Zendaya became one to watch on the red carpet—and pretty much everywhere else. And it was the most basic of strategies: He trolled the media.
G/O Media may get a commission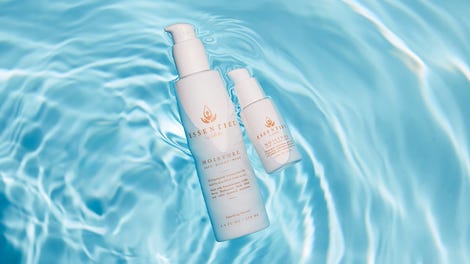 20% off
Essentiel by Adele
To raise Zendaya's profile and make her worthy of conversation Law,, who has been working with the star since 2010, strategically employed the tired but effective "Who Wore It Better?" theme to bring attention to his client, deliberately dressing her in outfits worn by then-better known personalities to raise her visibility.
"Nobody wanted to dress her when she wasn't known," Law told The Guardian in an interview. "[So] I would put her in things that other people had already worn. [Soon] people started to know her name."
We took the bait and did a basic Twitter search of "Zendaya who wore it best." We turned up evidence from as far as five years back (W magazine goes back even further) of Roach and Zendaya trolling the best in an effort to ensure that the young star was consistently mentioned among the most well-known names in the game.
That's right: as far back as 2013 (2012, by W's estimates) Roach deliberately dressed his client in outfits identical to those worn by already-established personalities, subconsciously raising Zendaya to their level—and creating a bona fide style profile; one the entire industry had to pay attention to.
Eight years later, other aspiring starlets are imitating Zendaya—and Roach is still her trusted stylist. Speaking on the duo's chemistry in 2014, Roach told Teen Vogue:
"It's sort of like both of our styles have grown together. We're style soulmates. ... I never send her pictures. We get everything together on the rack and show it to her in the fitting. It's so amazing because she always goes for my favorite look and I'm like, 'Really?! You have to be kidding me.' It's been that way since the beginning."
Whatever they're doing, it's working—because we're watching.