A popular Tallahassee, Fla., pastor was reportedly forced to run away naked after a husband came home early from work to find him having sex with the man's wife.

Stay with me. I know this sounds like a TV drama, but this really happened to popular pastor O. Jermaine Simmons earlier this month.

According to the Tallahassee Democrat, police arrived at an apartment complex on the afternoon of Jan. 17 after a woman called to report that her husband was angry and had a handgun. The man had come home early to find his wife and Simmons having sex in his daughter's bedroom. The husband had just picked up his sick son from school; the school had called him after being unable to reach his wife.
The woman said that Simmons had come over to discuss starting a business and providing clothes and shoes to less fortunate kids, but the pair ended up in bed. The woman told police that she and Simmons had begun "establishing a relationship" in October, the site notes.
When the husband walked in on the scene, he reportedly yelled, "I'm gonna kill him," and ran to the couple's bedroom to retrieve his handgun.
G/O Media may get a commission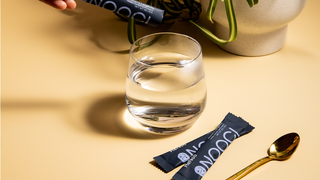 Simmons reportedly ran from the apartment without his clothes and hid behind a nearby fence.
At that point the wife called police, and her husband took Simmons' clothes, wallet and car keys and threatened to drop them off at Simmons' church and expose the pastor, who is also married and has a son, on Facebook.
The wife told police that her husband never threatened her and declined to press charges. In the end, Simmons, who was able to get his belongings back, thanks to phone negotiations between the police and the husband, also declined to press charges. State Attorney Jack Campbell declined to prosecute the case as well, "citing the interests of all involved," the Tallahassee Democrat reports.
Anyway, on Sunday, Jan. 22, Simmons took to the pulpit at Jacob Chapel to apologize to his parishioners about the incident, which has been the subject of intense social media and internet scrutiny.
"I'm hurting because I've hurt you," Simmons said in his address, which someone in the congregation uploaded to YouTube. "I can't speak to people on the outside. I am not Tallahassee's pastor. I am not Florida's pastor. I am Jacob Chapel's pastor. It hurts me that you have to defend my actions. You cannot defend sin," he continued, to loud applause from the congregation.
According to the Tallahassee Democrat, the scandal had actually become public the same week Simmons and the church were celebrating the 11th anniversary of his leadership. He was also scheduled to hold a signing of his book I Need a Man, which "offers a fresh perspective on the issues of godly manhood and mentoring"—which is more than just a little ironic.
Anyway, despite the fallout, Simmons has said that he will not resign his post.
"What I want from God, I have already received—that's his forgiveness," Simmons said. "What I am asking of our members is your prayers and your forgiveness."
After the address, the congregation reportedly stood and clapped for several minutes.
Read more at the Tallahassee Democrat.