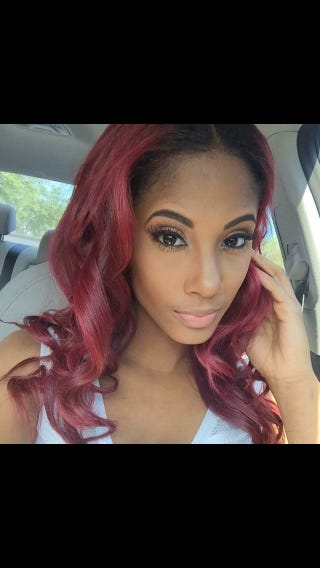 A Florida nursing school graduate was shot and killed over the weekend after being caught in the crossfire at a Miami Gardens house party Saturday night, the Miami Herald reports.
Alexandra Dean, who had only recently graduated a few weeks ago from Nova Southeastern University with a degree in nursing, was at the party around 11 p.m. when a fight started outside the home. Dean was fatally struck after someone opened fire, the Miami Gardens police said. The 23-year-old was taken to a local hospital, where she died.
There have been no suspects named in the shooting.
According to the report, friends and sorority sisters paid homage to the fallen graduate and Alpha Kappa Alpha member Sunday, calling her "a beautiful soul" under the hashtag #RipAlex on social media. A GoFundMe has been set up to help the family, which is still grappling with the loss of Dean's grandfather, who died exactly a week ago in Jamaica.
"She was always there for you," Taylor Shaw, a high school friend of Dean's, told the Herald. "She was just perfect."
"When I heard she didn't make it, I was just confused," another high school friend, Jessica Meijia, added.
Nova Southeastern spokeswoman Julie Spechler remembered Dean as a good student: "Alexandra was beloved by her fellow students and faculty, and we extend our deepest condolences to her family."
The spokeswoman also said that friends, students and faculty can meet at the nursing school Monday at noon for counseling and to remember the bright young woman.
Read more at the Miami Herald.