Fans of '90s hip-hop/R&B can break out their Timbs, phillies and 40s! Singer Faith Evans (not Hill, CNN) will release an album of duets with her late husband the Notorious B.I.G. 20 years after his murder in Los Angeles.

Evans, who most likely has ownership of Biggie's masters and unreleased work, will debut The King & I on May 19, according to her website. It will be distributed through Rhino Records.
The 25-track album promises "rare and unreleased vocals" by Big as well as "guest appearances from Busta Rhymes, Lil' Cease, Lil' Kim, Sheek Louch and Styles P."
We all know that Lil' Kim and Faith were once at odds because both of them were romantically dealing with the rapper, but all of that seems like water under the bridge now.
Evans recruited some of hip-hop's finest producers for the project as well, including DJ Premier, Just Blaze, Salaam Remi, Chucky Thompson and, of course, her little boyfriend from TV, Stevie J.
G/O Media may get a commission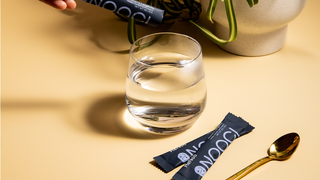 Evans released the first two singles from the album on Friday, "NYC," featuring Jadakiss and "When We Party," featuring Snoop Dogg.
On "NYC," Biggie's verses comes from an early track called "Mumbling and Whispering," and on "When We Party," Biggie's rhyme is lifted from the 1997 hit "Going Back to Cali."
"I remember telling Ms. Wallace years ago that one day it would be really dope if I could do something similar to Natalie & Nat King Cole's 'Unforgettable,' " Evans said in a statement. "Knowing the love that B.I.G. had for [his children] Tyanna & Ceejay, I feel it's my duty to uphold & extend his legacy, especially his musical contributions."
You can preorder the album on Evans' website.