When asked who is my favorite director of all time (I'm a bit of a movie buff), I always say F. Gary Gray. His directing brought tears to my eyes as I howled while watching Friday, and then again as I wept watching Set It Off—two movies that sit on opposite sides of a spectrum. And who wasn't captivated by the storytelling in TLC's "Waterfalls" video? These productions are no easy feat. I always knew that Gray was Hollywood's best-kept secret. 
So it's a beautiful thing that because of Straight Outta Compton's breakout success, F. Gary Gray is the highest-grossing African-American director of all time with regard to the domestic sales of a single film, Vibe reports. The biopic about N.W.A sat comfortably in the No. 1 spot at the Hollywood box office three weeks in a row. 
Moviegoers in the U.S. and Canada helped the movie rake in approximately $157.5 million, beating out Scary Movie ($157 million) and Fantastic Four ($154.6 million) for the top spot in domestic sales. 
Out of those top three films, Straight Outta Compton is the only biopic, and the only film about serious issues facing African-American communities. Major props to F. Gary Gray for this achievement. 
For more of black Twitter, check out The Chatterati on The Root and follow The Chatterati on Twitter.
G/O Media may get a commission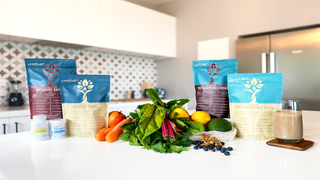 Diana Ozemebhoya Eromosele is a staff writer at The Root and the founder and executive producer of Lectures to Beats, a Web series that features video interviews with scarily insightful people. Follow Lectures to Beats on Facebook and Twitter.
Like The Root on Facebook. Follow us on Twitter.