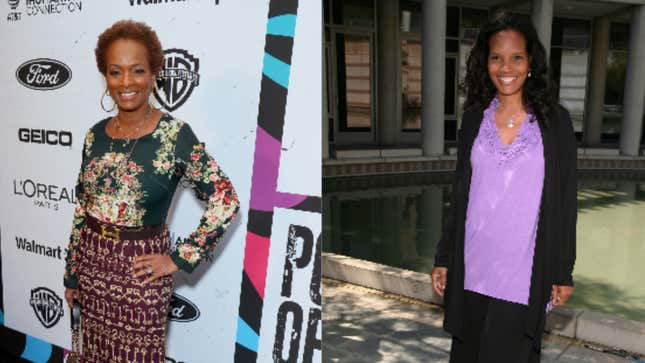 The Coming to America sequel, titled Coming 2 America, is a go—and everyone is very happy to be here!
Caleb McLaughlin on Lebron James' Biopic Shooting Stars, Stranger Things, & First Big Paycheck
Once news broke about the sequel to the black-ass classic, everyone wondered how much of the original cast would be involved because, of course, we weren't here for anything less than a black-ass classic reunion.

Along with Prince Akeem himself—Eddie Murphy—we've already announced vital cast members such as Arsenio Hall and James Earl Jones, as well as newcomers Kiki Layne and Leslie Jones.

As more production news rolls out for the film, it certainly seems like every single day comes with just one more casting confirmation. It's hard to keep up with it all! That said, I'm going to provide a batched set of casting news for this much-anticipated sequel. It'll sort of be like a Comcast bundle without the sneaky up-charge down the line.

As of now, the official cast includes Murphy, Hall, Jones, Lane, Jones, Wesley Snipes, Jermaine Fowler, John Amos and Rick Ross.

Most recently, Variety and Deadline announced the official casting confirmations for two major returning roles—that of "Queen To Be" Imani Izzi (Vanessa Bell Calloway) and Lisa McDowell (Shari Headley), respectively.

Unfortunately, the original queen, Madge Sinclair won't be standing beside Jones' king, as the actress (who also voiced Sarabi beside Jones' Mufasa in 1994's The Lion King) died in December 1995.

I'm hoping Allison Dean makes a big-screen comeback; she portrayed Lisa's snarky sister Patrice in the original 1988 film. Make sure to keep your eyes peeled on the growing IMDb page, I expect this sequel to be a true ensemble film, much like the original. Also, I'm crossing my fingers for a cameo of the beatboxing twins, and especially Peaches, who had the uncanny ability to wield two DJ-desired breasts.

Coming 2 America is scheduled to be released in theaters on December 18, 2020. Craig Brewer will direct and Murphy will be producing, alongside Kevin Misher and Kenya Barris.

Corrected, 8/15/2019, 8:01 a.m. EST: John Amos was not listed in an earlier version of this article. He has now been added.
Update, 8/21/2019, 9:23 a.m. EST: Additional cast members have been added to Coming 2 America, including Tracy Morgan, Rotimi, Teyana Taylor, Michael Blackson and Paul Bates.
Update, 8/23/2019, 11:31 a.m. EST: The casting saga continues in Zamunda! According to The Hollywood Reporter, Nomzamo Mbatha and Garcelle Beauvais have also joined the party. Mbatha is a newcomer and Beauvais will be returning, as she portrayed a Rose Bearer in the original film.