"The greatest rapper of all time died on March 9th."
—Canibus, "Second Round K.O."
Every year, March 9 rolls around, and we celebrate through music and reflection the life of Christopher Wallace, aka the Notorious B.I.G., aka Biggie Smalls, aka Biggie, aka the only Christopher we acknowledge, who was gunned down in Los Angeles on March 9, 1997. The Brooklyn, N.Y., MC from Bed-Stuy is one of the all-time greats, and despite his small catalog—two proper studio releases, Ready to Die (1994) and Life After Death (1997)—he is highly revered in the hip-hop community. And he is STILL the MC I'm most impressed by.

Jay-Z is my favorite rapper of all time. Some of that is due to my undying loyalty to his debut album, Reasonable Doubt. The rest is due to how many songs and albums of his I enjoy, how good a rapper he was at his height (and how long that height was) and how much better he is at rapping than so many others, even now. Greats gon' great.
But even as great as Jay is, Biggie will always be the one who makes me laugh and shake my head at his sheer ability and witty wordplay. Even on Reasonable Doubt, Biggie and Jay traded bars on "Brooklyn's Finest" in a real Ali-vs.-Frazier-style rap-off, and Biggie's lines STILL stand above them all:
Me and Gutta had two spots, the two-for-five dollar hits, the blue tops, gotta go Coolio, mean it's getting too hot, if Fay [Faith] had twins she'd probably have two Pacs, get it, Tupac's ...
G/O Media may get a commission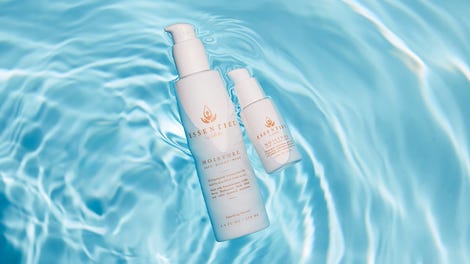 20% off
Essentiel by Adele
That STILL gives me the warm-and-fuzzies. And this is on a track where Jay said, "Like short sleeves, I bear arms ... " Those guys.
Listening to the back-to-back bangers "Unbelievable" and "Suicidal Thoughts" (among the rest of the records on the album), I can't help being impressed by how lyrically dextrous he was on "Unbelievable," where he famously weaved "recent shenanigans" into the first verse.
"Suicidal Thoughts" was a clinic in storytelling, dark as it was. "Juicy," which is still one of my favorites of his, is inspirational, a real hood success story. Ready to Die was a classic the moment it was released for showing us the promise Biggie exhibited on "Party and Bullshit."
And he only leveled up on Life After Death. There is one song where every single time I listen to it, I get sad for what could have been—at the same time, I also feel fortunate for having grown up in a time where I got to experience a rapper who was so good at what he did—and that's "Kick in the Door" (a song with a beat that Puffy famously didn't like). "Kick in the Door" is Biggie's lyrical beatdown to "those that choose to use disrespectful views on the king of NY."
That song should be studied in classes about creative writing for how perfect the wordplay is. And "I Got a Story to Tell"? Bruh. Easily one of the top five greatest stories on hip-hop wax ever. And truthfully, I could go song for song on both of his albums and talk about how his lyrics and craft are unparalleled, but to know Biggie is to already know his talent. Even Born Again, his posthumous release, featured "Dead Wrong," which, good gracious. One day, I promise you, I listened to it 20 times in a row.
I won't say that there aren't other MCs who are as capable as Biggie. We've had a few; Jay-Z comes to mind, and who can forget other cats like André 3000 and even Prodigy from Mobb Deep, who I don't think gets nearly the credit he deserves? But if you take the best assets of the best rappers to ever do it, Biggie had at least an above-average mastery of each of them. He had personality, wit, lyrics, flow, swag, humor, edge and every other characteristic you could want in a rapper.
Every year on March 9, we celebrate him; it's been 21 years since he passed away. And every year, when I listen to my Biggie albums, I still find myself smiling and appreciating his gifts and what he did give us while he was here. He impressed me with his skills, something that only a few rappers have ever done. Any rapper would be smart to attempt to emulate him. He had it all.
We'll always love Big Poppa.