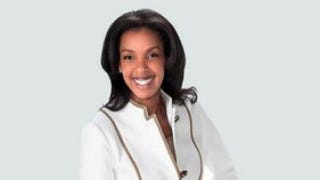 There will be a new head honcho at Emory University's Goizueta Business School.
Erika Hayes James, who has a Ph.D. in organizational psychology from the University of Michigan, has been selected as the next dean of the high-ranking business school. When she starts in that position on July 15, she'll become the first black woman to do so, CNN Money reports. 
James will also be the first black woman to lead a full-time MBA program at one of the nation's top business schools, CNN notes. Emory's provost, Claire Sterk, pointed out that James' race and gender were not the main factors behind the new hire but did acknowledge that her breaking the proverbial glass ceiling was a bonus, according to CNN.
According to a survey cited by CNN, faculty diversity remains an issue at the nation's business schools: Only about 4 percent of full-time business-school faculty members identify as black, and only 22 percent of business-school deans are female.
Read more at CNN Money.