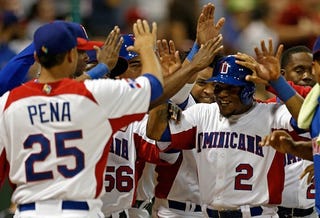 The Dominican Republic finished its perfect run through the World Baseball Classic with a 3-0 victory over Puerto Rico in the championship game on Tuesday. The island nation of 10 million produces more major-league players per capita than any other country in the world.
Read More: http://theburtonwire.com/2013/03/20/culture/dominican-republic-wins-world-baseball-classic/
TheBurtonWire.com is the premiere online destination for news, informed opinion and culture of the African Diaspora (including black populations in Latin and South America).