New year; not the same ol' G.

Sidenote: I'm never going to get over the fact that the song "Differences" is not called "My Whole Life Has Changed." I don't remember the word "differences" ever being uttered in the entire song, yet here we are.
Anyway.
Ginuwine decided to hop on his figurative pony and bless the timeline with a new look for 2019: a whole-ass lacefront beard.
It's 10:10. Where your good sense been, sir?!
To be fair, these type of beards have actually been all over Instagram, lately. You're not an IG honey of the male persuasion unless you have a perfectly lined beard and a "man weave" with waves. There's a whole Twitter account dedicated to "Beard Gawds" called "Post Bad Beards." Remember that tragic beard on ANTM? That.
G/O Media may get a commission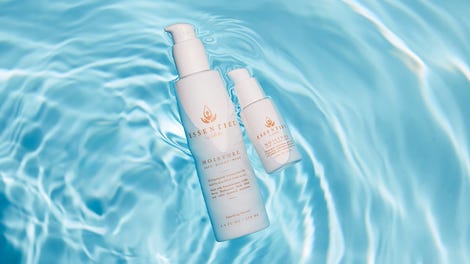 20% off
Essentiel by Adele
There are apps to add beards for you poor unfortunate grown souls with glabrous visages, one of the most popular being, Beardify.
But, back to Mr. "So Anxious." Is Ginuwine trying to take over Joe Budden's career here? Will he have a panel on digital platforms called City of the Philosophy?
Or perhaps it's promo for an upcoming new single featuring Budden called "Pump It Pony?"
No.
It's most likely Mr. Elgin B. Lumpkin decided to enter the year of our Lord 2019 with a new 'do because he simply felt like it and thought it looked good.
"We getting there ok!!!!!!" he captioned his Instagram post on Wednesday.
Getting where?
He later posted another Instagram pic with his natural stubble, claiming to be "still keeping it sexy."
Oh, Elgin.