On Monday, Sean "Diddy" Combs took a break from slinging Ciroc and Cassie to the masses to comment on the #BlackLivesMatter movement. The hip-hop mogul took to his Instagram account to seemingly complain about the movement and posted rhetoric similar to that of conservative voices.
"For the last couple of months we have experienced a lot of injustice and wrongdoings to a community. But there is a flip side," wrote Diddy. He continued, "Yes #BLACKLIVESMATTER ! But no one will respect us if we as a people don't have any respect for our own black lives. We are committing genocide on ourselves. We are always looking for scapegoats."
Diddy added, "We as a people hurt ourselves more than anyone has ever hurt us. That makes no sense. We as a people including myself have to take accountability and do whatever we can do individually or together to stop the madness and realize that we are KINGS and QUEENS AND Must love ourselves and each other. I know I'm rambling a little bit. #BLACKLIVESMATTER SO AS A PEOPLE LETS PRACTICE WHAT WE PREACH.!!! MAY GOD BLESS US ALL! Ii LOVE YOU!!!!!!" Combs posted on Instagram.
Oh, Diddy.
Didn't that one semester at Howard University teach you anything? Apparently not.
G/O Media may get a commission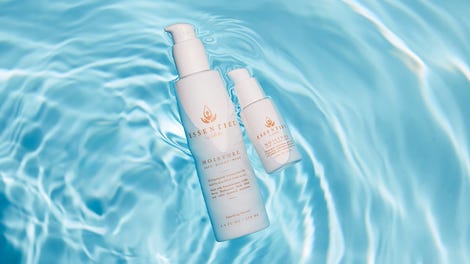 20% off
Essentiel by Adele
Needless to say, his commentary didn't go down too well on social media:
https://twitter.com/tallblackguy/status/600321620914348033https://twitter.com/Nettaaaaaaaa/status/600163464745746433https://twitter.com/FeministaJones/status/600332055113768962
I'm going to need Diddy to stick to ruining his artist's careers instead of attempting some type of social commentary. It must be nice to be black, rich and oblivious to issues that plague society. Diddy, here's a word of advice: Keep "Black Lives Matter" out of your mouth until you realize what it actually means. Take that.