There's some mess afoot within the Diddy and Cassie saga.
A few months ago, the pair split following a more than-decade-long relationship, and sources close to Cassie said the two were still "amicable," according to People.
Diddy is reportedly suspicious and salty about the overlapping timeline between their breakup and Cassie dating her personal trainer, Alex Fine, TMZ reported. Alex was hired by Diddy's trainer, Jamal Liggin, as part of the backup fitness team to support his busy schedule.

Cassie dropped the whammy over the holidays with a simple caption like the finesse queen she is: "I love you Mommy."
Welp. This was just hours after Diddy took to his Instagram Story to publicly express his love for her.
G/O Media may get a commission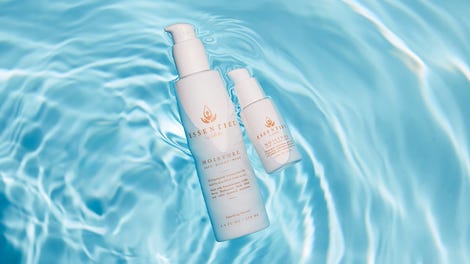 20% off
Essentiel by Adele
Not to mention when he posted a direct request to Cassie to listen to Michael Jackson's "Lady In My Life" 100 times soon after their breakup was announced in October. You know, typical ex-boo manipulation tactics. No big deal! Cassie wasn't the least bit shook, however, and was hellbent on moving on.

Now, Diddy is swimming in salt because he believes Cassie was possibly smashing her trainer before they officially broke up.
Now wait a bad boy minute. Is this the same Diddy who switches the "on" and "off" button on his relationships for his convenience?

To quote News Editor Natalie Degraffinried, it's "the pot calling the kettle nigga." Oh, menfolk.
Regardless, sources close to Cassie and Alex claim Diddy is highly mistaken and the new couple didn't start dating until after 32-year-old singer and model had broken up with the 49-year-old rapper and mogul.
We'll see how this grand love story continues. Knowing Diddy and his antics, it will be a showy fiasco.
We not getting an "I Need A Girl" redux to the redux, are we?