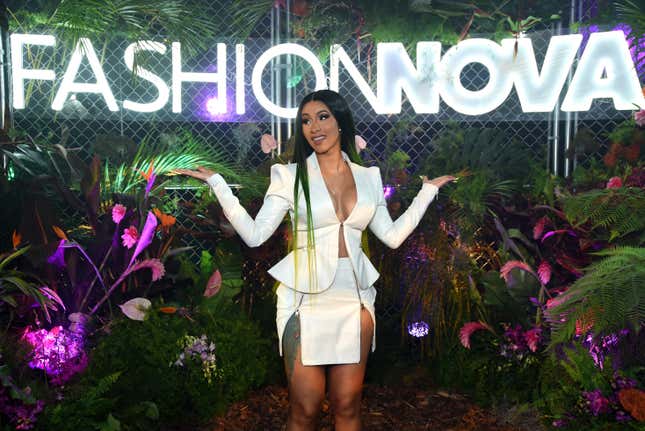 Cardi B doesn't do anything for clout, but she's doing the damn thing for cash!
"Fashion Nova x Cardi B" Season 2 is here, and well, let's just say "trending" is an understated way to describe the second iteration of this collaboration.
Here's How Medicaid Expansion Can Play A Role In Black Maternal Healthcare
As soon as her second collection dropped, the 26-year-old star took to Fashion Nova's Instagram to announce it, encouraging everyone to buy items for every single woman in their lives while taking a moment to show off a piece she was wearing, which is customizable "to look less slutty."
The second batch isn't like the bad sequel to a good movie — it's the Godfather II of fashion. Much like its predecessor, Season 2 of Cardi's Fashion Nova collection is selling out quickly!
Her first collection set a record for the popular fast fashion brand, and it looks like this new array is heading in that direction, too.

Cardi's launch party looked lit, too, with Lil Nas X performing to celebrate the much-anticipated release. Of course, the main lady of the night did a live performance, as well.
You can keep your eyes on the Fashion Nova x Cardi B collection now at fashionnova.com, in case you want to check to see if there are restocks coming soon. At the time of this article's posting, there are still styles available in some sizes, but pretty much every style has an "almost sold out" warning. For most of the pieces, it looks like you'll just be window shopping for now. May the odds ever be in your favor.