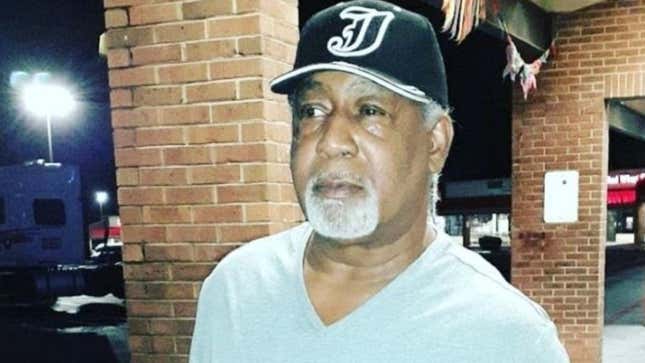 On August 10, Johnny Hollman, a deacon at an Atlanta area church, called 911 after he was involved in a car crash in the city. Police officers eventually came to the scene to investigate the crash and see who was involved. Sounds normal right?

Small Town Horror Story: The Mississippi Burning of Three Anti-Segregationists
Except, after Hollman "became non-compliant," according to the Georgia Bureau of Investigation (GBI), officers attempted to take the 62-year-old into custody. Then after minutes of struggling between the deacon and the officer who was attempting to arrest him, Hollman became unresponsive and died, according to 11Alive News.
While there are no exact details or footage on the nature of the struggle between Hollman and the arresting officer, police did share that a Taser did go off, but did not specify if it hit Hollman.
Arnitra Hollman, the deacon's daughter, said during a press conference that she was on the phone with her father while he was being arrested and said that the last words she heard from him were, "I can't breathe."
In a statement, Atlanta Mayor Andre Dickens addressed the death of Deacon Johnny Hollman:
"Every single life in Atlanta is important and matters to me. Every single death in this city weighs on my heart. What started as a routine stop after an accident ended in the death of 62-year-old Johnny Hollman.

Immediately following these events, I directed Chief Darin Schierbaum to conduct a top-to-bottom evaluation of the interaction with Mr. Hollman, including a review of the department's Standard Operating Procedures and training curriculum. APD leadership will ensure that the officer involved will receive due process. In the coming days, we will share the results of those findings and updates to the standard operating procedures of APD.

I have been in touch with the family of Mr. Hollman to express my condolences, and the City has provided assistance to them. My prayers remain with the family and loved ones of Mr. Hollman and with the entire city of Atlanta."
It's unclear if Hollman's family will take any legal action against the city or the Atlanta Police Department.
The Medical Examiner's Office will take an autopsy of Hollman's body and the GBI will give their files to the Fulton County District Attorney's office.