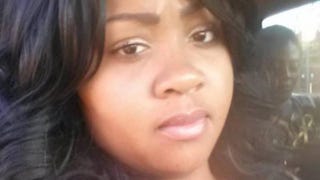 Angelikque Sutton, 22, and Ashleigh Wade, 22, were classmates in the Wakefield section of the Bronx, N.Y., relatives tell the New York Daily News.
They recently rekindled their friendship after Wade reached out to Sutton, who was eight-and-a-half months pregnant and preparing for the baby's arrival Dec. 2. She was registered at thebump.com for items including a "Koala baby folding hamper, a convertible crib and a pink baby essentials duffel diaper bag," the report says.  
The girls were hanging out together Friday afternoon at Wade's apartment when something unspeakable happened: Wade allegedly strangled Sutton, "then cut the young woman's throat before knifing her in the stomach about 2:30 p.m.," police told the Daily News.
Wade is accused of then surgically removing the child from the victim's womb, Councilman Andy King (D-Bronx) told the news outlet. "It appears that the fetus of this woman was removed … surgically removed by the perpetrator," King told the media after he was briefed by police. "This is an ugly incident that cannot be condoned."
Miraculously, the baby girl, named Genesis, survived the attack. Sutton died at Montefiore Medical Center, the same hospital where her daughter was treated.
As investigators work to piece together details about the attack, family and friends are struggling to deal with the loss. Patrick Bradley, Sutton's boyfriend, according to the Daily News, tried to visit his child Friday night but was told he couldn't because of the pending investigation.
"I'm the baby's father," he told the Dailly News. "I've been with her for eight years. I don't know what's going on. Were there any survivors?"
Charges against Wade, who was taken to Jacobi Medical Center for a psychiatric evaluation, were pending Friday night, the Daily News reports.