The 23rd Screen Actors Guild Awards took place Sunday night, and on the heels of President HWSRN's immigration ban specifically targeting Muslims, some award winners used the opportunity to speak out against the atrocities that unfolded over the weekend.

Mahershala Ali took home the SAG Award for best supporting actor for his performance in Moonlight, and said the film was filled with lessons of acceptance. "We see what happens when you persecute people," Ali said. "They fold into themselves."

Ali also spoke about his relationship with his Protestant mother after he converted to Islam 17 years ago.
"We put things to the side," Ali said. "I'm able to see her. She's able to see me. We love each other. The love has grown. That stuff is minutiae. It's not that important."
The biggest surprise of the night came when Denzel Washington won his first SAG Award for best actor for his role in Fences. Many people, including Washington, thought the award was going to Casey Affleck, and his speech reflected that.
G/O Media may get a commission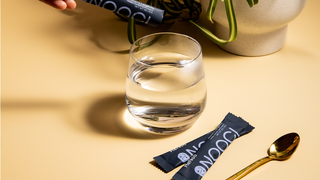 "You know, I am a God-fearing man. I'm supposed to have faith, but I didn't have faith. God bless you all, all the other actors. I'd say, 'You know, young boys are going to win, you ain't going to win.' So I didn't even prepare. But I am prepared!"
Washington's co-star in Fences, Viola Davis, made history when she became the first black woman to win five SAG Awards. Davis won in the best supporting actress in a motion picture category. Davis used her speech to thank Fences' playwright, August Wilson.
"What August did so beautifully is he honored the average man, who happened to be a man of color," she said at the podium. "And sometimes we don't have to shake the world and move the world and create anything that is going to be in the history book.
"The fact that we breathed and lived a life and was a god to our children, just that, means that we have a story and it deserves to be told," she continued. "We deserve to be in the canon of any—in the center of any narrative that's written out there. And that's what August did. He elevated my father, my mother, my uncles who had eighth- and fifth-grade educations, and he just encapsulated them in history."
The final award of the night went to the cast of Hidden Figures, who also used the opportunity to speak about love prevailing, when they won for best movie ensemble.

Taraji P. Henson, Janelle Monáe and Octavia Spencer accepted the award, and Henson reminded people what happens when you come together.
"This story is about unity," Henson said. "This story is about what happens when we put our differences aside and we come together as a human race. We win. Love wins. Every time."
At the end of the awards show, the most poignant afterthoughts came from Davis when she spoke about inclusion and #OscarsSoWhite. According to Davis, she doesn't think that was the reason black people took home awards.
"There's a lot of typecasting—age, sex, color, dark-skinned, light-skinned," said Davis. "Response to OscarsSoWhite? No. I think that every nominee, from Naomie Harris to Octavia Spencer to Hidden Figures to Fences to Moonlight to Mahershala Ali, are up there because they deserve to be there. They're not there because of the color of their skin. They put in the work. So the answer to that is no."

Davis also spoke about next month's Oscar and the "trend" of diversity and inclusion.
"Feb. 27 is gonna come, and now what?" Davis said. "Is it just going to be a trend to talk about inclusion—and I'd rather say 'inclusion' than 'diversity'—or is it going to be a norm that we're all part of the narrative, that all of our stories deserve to be told, and that art indeed has to reflect life and our culture? And people are going to demand it. We're not The Brady Bunch anymore. We're Black-ish. We're Fresh Off the Boat. We're Jane the Virgin. We're Stranger Things. We're a hodgepodge of races and sexes and sexualities."
Other winners of the night included the following:
Movies:
Outstanding Performance by a Male Actor in a Leading Role: Denzel Washington, Fences
Outstanding Performance by a Female Actor in a Leading Role: Emma Stone, La La Land
Outstanding Performance by a Male Actor in a Supporting Role: Mahershala Ali, Moonlight
Outstanding Performance by a Female Actor in a Supporting Role: Viola Davis, Fences
Outstanding Performance by an Ensemble in a Motion Picture: Hidden Figures
Outstanding Performance by a Stunt Ensemble in a Motion Picture: Hacksaw Ridge
Television:
Outstanding Performance by a Male Actor in a Comedy Series: William H. Macy, Shameless
Outstanding Performance by a Female Actor in a Comedy Series: Julia Louis-Dreyfus, Veep
Outstanding Performance by an Ensemble in a Comedy Series: Orange Is the New Black
Outstanding Performance by a Male Actor in a Television Movie or Mini-Series: Bryan Cranston, All the Way
Outstanding Performance by a Female Actor in a Television Movie or Mini-Series: Sarah Paulson, The People v. O.J. Simpson: American Crime Story
Outstanding Performance by an Ensemble in a Drama Series: Stranger Things
Outstanding Performance by a Male Actor in a Drama Series: John Lithgow, The Crown
Outstanding Performance by a Female Actor in a Drama Series: Claire Foy, The Crown
Outstanding Performance by a Stunt Ensemble in a Television Series: Game of Thrones