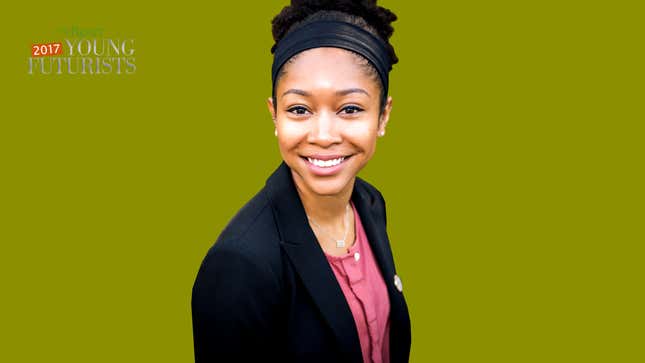 Dejah Powell is doing everything she can to green up the South Side of Chicago.

As a kid, Dejah didn't know the meaning of "environmental justice." So, now, with her nonprofit organization Get Them to the Green, she's helping young people build community gardens and educating them on the importance of the environment.
Courtney B. Vance in Heist 88 Is Our Black TV Pick of the Week
CATEGORY: Green Innovation
AGE: 21
HOMETOWN: Chicago
EDUCATION: Cornell University
SOCIAL MEDIA: Facebook, Instagram
"If I can plant a seed in their minds, getting them to think more about the planet, maybe one of them will fight for climate-justice issues in their own communities," she told The Root. "Maybe one of them will invent the next electric car, maybe one of them will go on to be the president of United States and enact policy to get us towards carbon neutrality."
This year, the organization launched a weeklong camp for local kids, with lessons on the environment, field trips and guest speakers. Dejah was awarded two grants through Cornell's Public Service Center and the Pollination Project to develop a community garden at her former elementary school, Vanderpoel.
Currently, Dejah is studying abroad and will travel to Vietnam, Morocco and Bolivia. When she returns to Chicago after graduation, she hopes to start an organization called Greening Chicago, a center that will be dedicated to solving Chicago's environmental issues.
"Black people and communities of color are often affected by environmental issues, specifically exposure to harmful toxins and pollutants due to the proximity of these communities to industrial facilities," she told The Root. "That's why it is so important to start increasing awareness and education around these issues so that communities can start coming together to solve them."