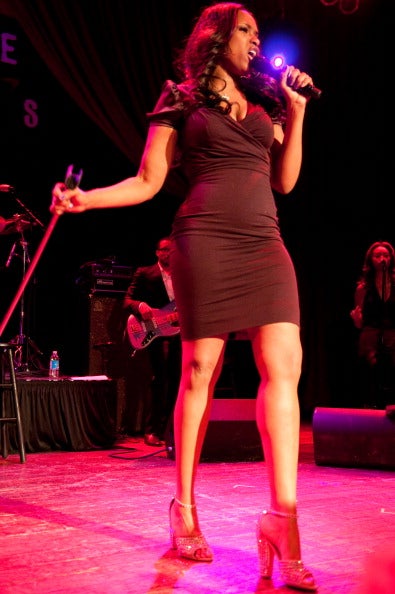 Renaissance woman Jennifer Hudson will appear on Thursday's episode of The Oprah Winfrey Show. The Academy Award-winning, Grammy Award-winning Weight Watchers spokesperson chats candidly with Lady O about "some big things happening in her life, including her recent weight loss." Hudson will show off her lean, fit look after dropping several dress sizes while telling the audience how she actually achieved her goal. The visit coincides with Hudson's new album, I Remember Me.
We love Hudson, but the preoccupation with her weight, as opposed to her tremendous amount of talent, is a bit disconcerting. Hopefully she's not making the same mistake that Lady O made years ago: making her weight an issue when it never had to be. Her Grammys and Academy Award have more than silenced the haters, including Simon Cowell from her American Idol days. We remember Hudson, too, and appreciate her talents in whatever size they come to us.
Read more at ABC Go.
In other news: CNN Poll: Obama Will Not Win Re-Election in 2012.