In the last year, there has been a hashtag directed toward law enforcement all over the nation: #DeEscalateDontKill.
LeVar Burton Is Still Championing Literacy In "The Right to Read"
But the police in Broward County, Fla., must have missed the memo.
The Broward Palm Beach New Times reports that police responded to a domestic disturbance call Friday night and shot and killed a man who was holding a pocket knife—a "rusty pocket knife"—in his own backyard.
The tragedy was set in motion at about 10 p.m. after Gregory Frazier's sister called 911 because he was arguing with his niece.
By the time police arrived, Frazier, 56, was planted in the backyard of his Pompano Beach home eating chicken wings and fries with a small Swiss-army-style pocket knife in his hand.
G/O Media may get a commission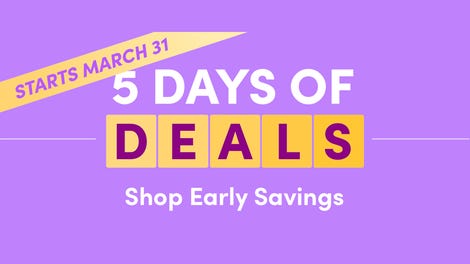 Sale sale sale
Early Savings - Wayfair's Five Days of Deals
The outlet reports that Frazier's nephew, Quartaze Woodard, said that three deputies showed up and told Frazier to get down on the ground. Frazier responded, "Leave me alone." The deputies repeated the order. Again Frazier asked them to leave him alone.
Moments later, not one, but two deputies from the Broward County Sheriff's Office opened fire. The New Times reports that neighbors say Frazier was hit five or six times in the back.
Then, after handcuffing him and removing the handcuffs once they realized he was nonresponsive, police attempted to perform CPR. But it was too late.
As per departmental policy, the deputies were placed on paid administrative leave.
"Yes, he had a pocket knife. A rusty pocket knife," said sister Deborah Frazier to the Miami Herald. "I believe those three cops could have sat down, talked to him, used Tasers, anything, to constrain him."
She added to the New Times, "I never would have called the cops if I'd known this was going to happen. They just came in and started shooting right away."
Read more at the Broward Palm Beach New Times and the Miami Herald.