In a recent sit-down with CNN's Van Jones, Dave Chappelle revisited his public plea to give Donald Trump a chance, telling the host that he felt like he didn't have much choice at the time. Chappelle also expressed disappointment in the president's "repugnant" rhetoric.
The comments were made during an SNL monologue Chappelle did shortly after the 2016 election. Earlier in the segment, Chappelle fondly revisited a celebration in Barack Obama's White House that made him feel particularly hopeful about where the country was headed.
"So, in that spirit...I'm going to give him a chance," Chappelle said about Trump. "And we, the historically disenfranchised demand that he give us a chance too."
Jones, in a special that will air in full on Saturday night, asked Chappelle whether he felt Trump gave disenfranchised people a chance.
"It's hard to tell where Trump ends and his constituents begin, but I think the rhetoric of his presidency is repugnant. I just don't like the way he talks," Chappelle said, adding, "We're living in a time where there's got to be more cultural sensitivity."
Chappelle then connected that to his own experience as a comedian.
"Even a guy like me that's just writing jokes, I have to listen more than I've ever had to listen 'cause the gripes is coming so fast and furious," said Chappelle. "And I'm not dismissive of people's gripes. Might sound like it on stage, but I listen."

G/O Media may get a commission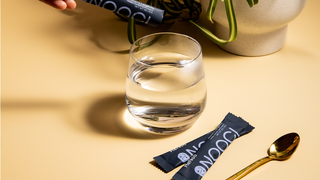 He noted that the United States was far more eclectic than the people Trump preaches to.
"I don't like talking bad about the president. I said we should give him a chance because he's the president of the United States now. What choice do I have?" Chappelle said.
Democratic nominee for Maryland governor, Ben Jealous, who appears alongside Chappelle in the segment, then chimed in, saying he thought Chappelle had already apologized for that statement.
"Well, I don't ever apologize," Chappelle said, to laughter. "I said 'I shouldn't have said that shit.'"
Jones' interview with Chappelle and Jealous will air at 7:00 pm ET Saturday on CNN.