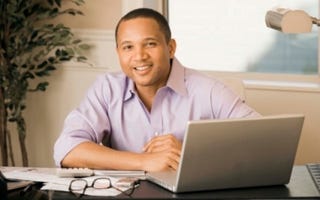 If you've always wanted to have a career in marketing and you're big on social media, Marsh & McLennan Cos. has an opportunity for you. Its New York City office is currently seeking a social media marketing manager. The position entails playing an integral role in developing the company's digital-based marketing campaigns.
Specific duties include monitoring, tracking and reporting on Marsh's social media presence, managing the company's blogs and conducting quantitative and qualitative research on digital and social media developments. Other responsibilities involve devising strategies to improve visibility metrics, collaborating with the editorial team to create a content calendar and ensuring that Marsh's compliance procedures are followed.
All applicants should have a bachelor's degree in communications, marketing or journalism and at least three years of related work experience. The ideal candidate must be knowledgeable about digital marketing practices and have experience with Web publishing.
Marsh & McLennan is the world's leading insurance broker and risk adviser. If you're passionate about digital marketing, this position may suit you.
Find this job listing and others in The Root's Jobs section.