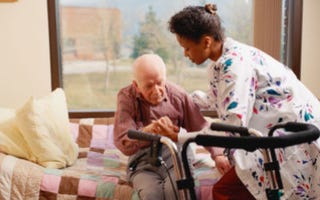 If making sick people more comfortable and helping to manage their care is your calling, then you may want to head west.
Virginia Mason Medical Center in Seattle is looking to hire a patient-care technician/CNA. The right person will be able to work 12-hour shifts, three days a week, in its nephrology, urology or neurology unit.
You'll have to be able to perform and read EKGs as well as be able to lift and move patients. The ability to sometimes lift or pull as much as 100 pounds is a must.
Find this job listing and others in The Root's Jobs section.