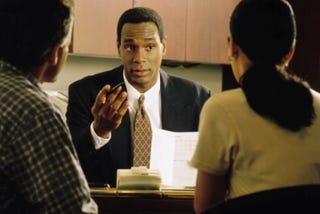 First Citizens Bank in Richmond, Va., is seeking a mortgage banker. This is a sales position responsible for the production of mortgage loans and providing superior service to customers. The mortgage banker will develop and manage a high-quality pipeline of residential mortgage-loan applications. He or she will also develop and execute a personal marketing plan that will build and maintain relationships with outside referral sources (Realtors, builders, etc.) and internal referral sources (such as FCB retail bankers) that lead to mortgage-loan referrals. The position must adhere to regulatory and corporate-compliance guidelines.
Additional responsibilities include submitting sales plans and tracking reports — such as marketing plans, call reports and pipeline reports — on a regular basis and participating in regular sales and training sessions.
To apply for this job, candidates should have a high school diploma or GED and a minimum of two years' experience as a mortgage-loan originator or in an external banking sales role. Experience in Microsoft Windows, Excel, Word and Outlook; strong communication, organizational and analytical skills; and the ability to work under pressure are required.
Find this job listing and others in The Root's Jobs section.