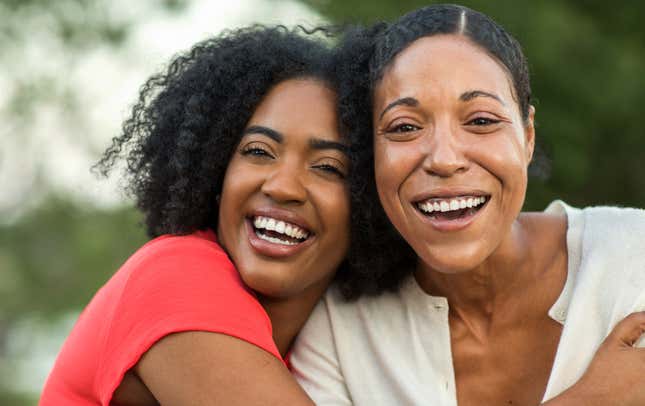 Did you forget? Freeze up? Been feeling broke? Or have options just been feeling flat when it comes to honoring the mother(s) in your life? Whatever your reason, if you now find yourself scrambling to find a Mother's Day gift that makes an impact, never fear: The Glow Up is here!

Fighting "Lie-abetes": How To Spot And Combat Disinformation and Conspiracies In Politics | The 411: Part 2
If you've procrastinated on finding the perfect gift, I empathize—trust. I also found myself making some last-minute purchases this year. (What can I say? May got away from me, too!) And while yes, you can always spring on a great gift card (if so, I suggest Marjani Beauty, Blk + Grn, or Coil Beauty) these last-minute picks truly come from the heart—in some cases, my very own.
Picture This...
Want to make a great memory even better? Make it major. Case in point? A recent day at beach with my niece and nephew, captured on an iPhone, has now become a large-scale black-and-white print that'll reside in the homes of every mom and auntie in our immediate family (we're thinking our bathrooms, because our family is funny like that). The best part? All it took was a quick trip to the Walgreens website (where I chose the B&W option), less than $20 for each print, and in less than two hours, I was able to pick up photo-grade 16" x 20" posters for everyone!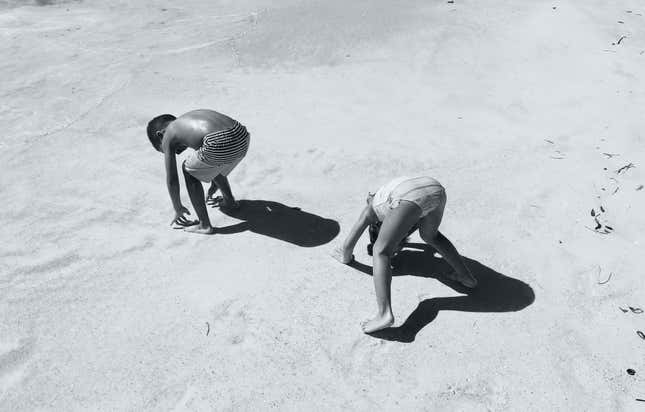 If you're feeling extra confident, get thee to a Michaels and grab a ready-made frame and matte to give the gift extra polish. And ... voilà! For $50 or less, you've made a major memory.
Take Her to Dinner—Every Night
Yes, we know nobody cooks like Mom, but that doesn't mean she wants to cook all the time—especially now that she doesn't have mouths to feed every day! (Or maybe you've got a mother figure who doesn't like to cook at all!) A meal prep delivery can save the mom in your life time at the grocery store (especially useful for new moms), and if she happens to be working on her fitness, there are also an excellent options to help support her goals! There are many to choose from, it only take moments to sign up, and it's literally a gift that keeps on giving. Plus, we know she's going to season the dishes the way she likes them, anyway. (See also: wine clubs.)
Give Her a Taste of History
Want to give the mom in your life a trip to the "Blacksonian" without booking travel? Grab her a copy of the James Beard Award-nominated Sweet Home Café Cookbook: A Celebration of African American Cooking ($19.46). This cookbook, featuring foods served at Sweet Home Café at the National Museum of African American History traces our culinary history here in America, and truthfully, is there anything sweeter than home?
Want to round out Mom's cookbook collection? Grab her two more instant classics, the 2019 James Beard Award Best Cookbook winner Between Harlem and Heaven: Afro-Asian-American Cooking for Big Nights, Weeknights, and Every Day ($19.99) and 2019 nominee Black Girl Baking: Wholesome Recipes Inspired by a Soulful Upbringing ($15.12). The best part? Amazon Prime members can receive all of them by Mother's Day!
Make (Up) Her Day
Got a makeup-loving mama or a "glamma" in your life? Make her a black-owned beauty basket! Seriously: a quick trip to Target or Ulta can yield major results if you fill a basket or gift box with picks from their wide array of black-owned beauty and hair brands. Coloured Raine, Miss Jessie's, Mielle Organics, Iman Cosmetics, The Lip Bar (bonus points if you score their new "Hot Mama" shade) and many more all have real estate in Target, and you can find Juvia's Place and Beauty Bakerie in the aisles of Ulta.
But if you really want to make her feel pampered, grab a luxury Mother's Day gift created by "Mother" herself: a palette ($125) or trio of lipsticks ($25 and up) from Pat McGrath Labs (available at many Sephora stores—phone first) are on pretty much every makeup lover's wishlist; how about making Mother's wish come true?
Elevate the Spa Day
One of the best gifts I ever received? A spa day, complete with facial, massage and mani-pedi. The only thing better? Bringing the spa to her. Google "mobile spa services," and you'll likely find there's one available in the area of your favorite mom—and she won't even have to travel.

Pay It Forward
What do you get the mom who really, truly has everything? Assurance that she raised a conscious, compassionate citizen. If the woman who raised you insists she couldn't possibly use anything more for herself, how about making a donation in her name to an organization that benefits other moms, like Black Mama's Bailout, the National Diaper Bank Network, or Feed a Family? What better gift for a mother than knowing that she raised a person who cares deeply for others? And if you want to let her know about it over dinner at her favorite restaurant, I'm sure she'll love that, too. (*wink*)
Got some great Mother's Day ideas of your own? Feel free to share them below in the comments—after all, it takes a village!