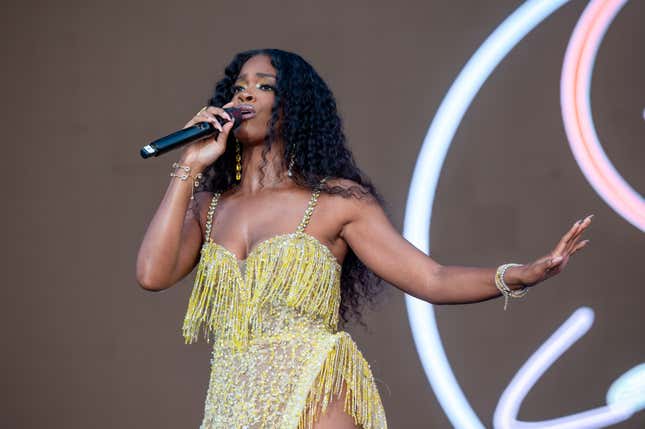 Ari Lennox continues to get vulnerable post her sobriety journey announcement this summer. On August 30 the "Shea Butter Baby" singer posted her feelings on X (formerly Twitter) about hating how much she craves validation typing, "I hate that I crave validation in every ounce of my life. It is truly a miserable existence."

The R&B artist has been known in the past as being one to post all of her comedic and controversial thoughts that constantly went viral on the internet but after a few social media scandals and her newly revealed sobriety journey, she greatly toned down.
However, this time around on social media she is sharing an element of her feelings that many might find taboo, feeling embarrassed for wanting to be seen and heard by others for her self-worth. She may understand now that she was posting her previously viral content for that validation, but now she's only posting calmer material, which doesn't get nearly the same explosive reactions from social media.
In another X post she also explains her yearning for love, "It's painful reality to not be loved yet to crave it so bad in the most harmful places. To not be able trust anyone. To want people around but to push them away simultaneously. It's mental misery." Lennox's last publicly known relationship, unfortunately, ended only a week after she posted a picture of her boyfriend in June 2022.
When Lennox first opened up about her sobriety journey she included that the journey has allowed her to be "raw", learn how to be in the present, and use healthier coping mechanisms for dealing with that pain without alcohol.
As Lennox grapples with her sobriety, her journey to self-love is also in the works. Hopefully, she continues to go in a positive direction and finds a healthy version of the love and validation that she seeks, because the last thing she needs is to go back to the controversial moments she used to have online.