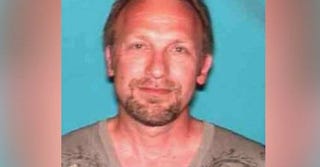 Carl Ferrer, CEO of Backpage.com, was arrested after he arrived in Houston from Amsterdam on Thursday.
"Backpage.com seems to have knowingly and willingly allowed women and children to be exploited for its own financial gain," said Texas Attorney General Ken Paxton, CBSDFW reports.
A money-laundering search warrant was executed Thursday afternoon at the company's headquarters in Oaklawn.
According to CBSDFW, Texas and California attorney generals held an investigation in which they found that adult and child sex-trafficking victims were forced into prostitution through escort ads that appeared repeatedly on the Backpage.com site. Backpage.com apparently took in $50 million in ads between 2013 and 2015.
"I intend to use every resource my office has to make sure those who profit from the exploitation and trafficking of persons are held accountable to the fullest extent of the law," said Paxton.
Investigators repeatedly warned Backpage.com about the alleged illegal activities, but it continued to allow the ads, according to Paxton.
Read more at CBSDFW.