You can call Cardi B lots of things—stripper, ghetto bird, reality TV heaux—but what you're not gonna do is question her mama credentials.

Just ask Nicki Minaj.

In a new cover interview with W magazine, Bartier Cardi (born Belcalis Almanzar) said that thing that brought her beef with Nicki Minaj to its boiling point (again) was Minaj's cosign on a post that disparaged Cardi's mothering skills.
That's right: the straw that broke the rapper's back was all social media-related and generated—apparently Nicki liked and then unliked a tweet that talked about Cardi as a new mom, and thems was fighting words (or likes, or clicks?)

G/O Media may get a commission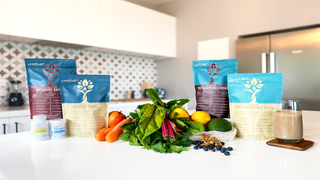 "For a while now she's been taking a lot of shots at me," Cardi said. "I spoke to her twice before, and we came to an understanding. But she kept it going.
"I was going to make millions off my Bruno Mars tour, and I sacrificed that to stay with my daughter," Cardi continued. "I love my daughter. I'm a good-ass fucking mom. So for somebody that don't have a child to like that comment? So many people want to say that party wasn't the time or the place, but I'm not going to catch another artist in the grocery store or down the block."
She's not going to catch Nicki in the Whole Foods, okuuur?
As been widely reported, Cardi got her face lumped up by Nicki's bodyguards at the Harper's Bazaar's Icons party after coming for the Queens native's neck.

The next day, after Cardi was photographed gracefully walking out of said party with a speed knot and only one shoe, she wrote on IG:
"I've let a lot of shit slide! I let you sneak diss me, I let you lie on me, I let you attempt to stop my bags, fuck up the way I eat," Cardi wrote. "You've threaten other artists in the industry, told them if they work with me you'll stop fuckin with them!! I let you talk big shit about me!!"

But in a searing riposte, Minaj recently released a line of merchandise with the words "Nicki Stopped My Bag" etched onto the pieces.
That rag TMZ reports that Nicki and Cardi will both be at the American Music Awards tonight, so it's either gonna be civil, or Cardi will get close enough to Nicki to make a connection this time.
Or, they could keep it classy.
Nah.