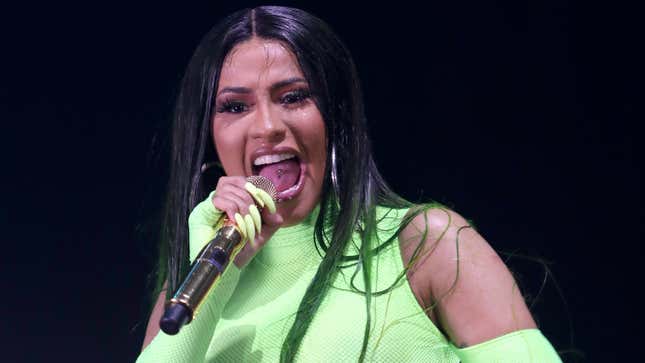 "Pop up, guess who, bitch?!" Cardi, that's who.
Fighting "Lie-abetes": How To Spot And Combat Disinformation and Conspiracies In Politics | The 411: Part 2
The outspoken rapper is back with a new single called "Press." And the name speaks for itself—the song is about the press, as in, the news, the blogs, and the tabloids.
The single is a quickie and Cardi goes hard on several topics including her daughter Kulture, "bitches in [her] business," and how she's basically done talkin' and is about that action.
If you recall correctly, I did note how much I wanted Cardi to stop caring so much about what others thought of her. Not everything warrants a public statement. Especially not on social media, where that abrupt reaction you made while in the throes of anger will live forever, even once you're able to sit with and process everything.
Hell, she should've led with this single, to be honest. That's what artists do. They express themselves through art. Might as well secure more bags out of it.
Of course, the single is trending on Twitter and folks have dropped their immediate reactions:
Let's just say, the single got folks pressed to fight.
You can listen to the single below: