The slogan "Make America Great Again" infamously became popularized in 2016 as a rallying cry for conservatives, white supremacists, and other sycophants and deplorables before eventually propelling Donald John Trump—a woefully underqualified xenophobe accused of everything from collusion to fraud to multiple instances of sexual misconduct—into the White House. The phrase has been particularly triggering for black folks since Ronald Reagan coined it in 1980, because when the hell was America ever great for our black asses?
On Saturday, during the Revolt Summit in Atlanta, the slogan was discussed during a panel featuring entertainers and activists such as Killer Mike and T.I., as well as Her Ashiness herself, Candace "Auntie Ruckus" Owens.
The fireworks began when moderator Jeff Johnson explained how Trump's rhetoric has fueled our contentious climate, which Raggedy Ann predictably refuted.

"That's a fallacy," she exclaimed. "When did Trump ever say, 'Black people are the problem?'"

G/O Media may get a commission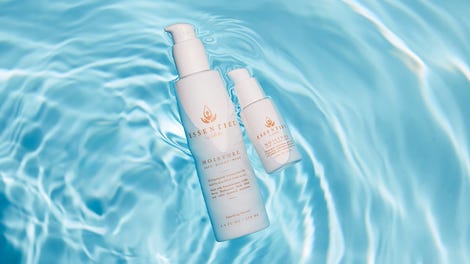 20% off
Essentiel by Adele
"Make America great again!" Johnson replied. "That's when he said it."

From there, it all went predictably downhill, as T.I. took the opportunity to jump down her throat.

"When you say 'Make America Great Again,' which period are we talking about?" he asked. "The period where women couldn't vote? The period we were hanging from trees? The crack era? Which period in America are you trying to make America like again?"

Owens then proceeded to bullshit her way through her desire to make black America great again, before revealing that America was one of the first countries to free our ancestors—which is news to me, considering it was actually one of the last.

But through it all, T.I. refused to take his foot off of Owens' neck.

"You're making light of the enslavement of people that look like us," he said. "You can't make light of that. That ain't nothing you breeze over."

As to be expected, Black Twitter had some thoughts:
However, Owens believes the entire exchange was a win for Black America.

"I see clips circulating, indicating that I crushed @Tip or that @Tip crushed me," she tweeted on Sunday. "The truth is—yesterday was a moment for Black America. We ALL won. Thank you @Diddy for hosting such a wonderful event. I respect and love ALL of the panelists, despite our political differences."
I couldn't agree more. Anytime Auntie Ruckus gets handed her ass, it is a win for everyone.

You can watch the panel in its entirety below.