(The Root) — It is not exactly a surprise that Obama supporters were less than happy with their candidate's performance after the first presidential debate. Many talked about the night as though their favorite sports team had let them down.
"I feel like the Red Sox just blew a lead," Greg Atkins, a die-hard Red Sox and Obama fan based in Brooklyn, N.Y., said to his wife after the president's debate debacle. And much like the melancholy that accompanies the loss of a favorite baseball, basketball, football or hockey team, many Obama fans found themselves grappling with feelings of dismay and disappointment after his debate "loss." It's a feeling some Romney supporters might be feeling after the final presidential debate.
But a question that has rarely been explored is whether the performance of a particular candidate can affect supporters so deeply as to lead to actual depression. According to interviews with various mental-health experts and experts on fan behavior, the short answer is yes.
"There are some people who do become depressed because of the sports team or politician's loss because they are so invested in those entities," said mental-health expert Dr. Jeff Gardere, an assistant professor at Touro College of Osteopathic Medicine. "In fact, if they are consumed with the politician or the sports team and that becomes one of the few avenues of pleasure, it is quite possible that a loss becomes devastating to that fan."
Annemarie Farrell, an associate professor of sport management and media at Ithaca College, added that sports fans can "absolutely" experience depression triggered by the loss of their favorite team. When asked whether fans of particular politicians could also experience such depression after a loss, Farrell said that while it's possible, "Political parties might be a better comparison, since it can be a longer involvement. The emotional connections to sports teams are often lifetime relationships. I do think it isn't just chance that so many campaigns use language from sports in discussing the political arena."
G/O Media may get a commission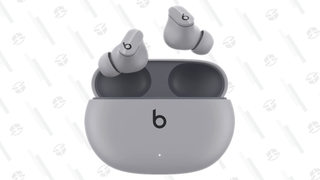 Farrell pointed out that fans often invest time attending games — as well as money purchasing tickets and merchandise — over the years, so they become personally invested, both literally and figuratively, in a team's success. As a testament to the emotional impact that many fans may feel by a team's win or loss, she noted, "We even distance ourselves from losses through the language we use as an emotional safeguard. When our teams win, we say, 'We won.' When our teams lose, we say, 'They lost.' This has been explored significantly in sport-fandom research."
Sports and Politics Can Lift a City or Drag It Down
To her point, research has found a connection between the performance of a city's sports teams and the overall health and happiness of that city's population. While for years much of the data was largely anecdotal, with people reporting individually that they'd noticed that their fellow residents seemed nicer after local teams won championships, in recent years the medical community has confirmed that this is a real phenomenon.
Professor Len Zaichkowsky of the sports-psychology program at Boston University has stated in previous interviews that Boston hospitals noticed improved patient health when the Red Sox were doing well, something he attributed to "community mood states."
Like The Root on Facebook. Follow us on Twitter.
Atkins, the Red Sox fan, noted that there was a popular saying in Boston to capture the depth of disappointment and heartbreak that the Red Sox had caused their fans for decades: "They killed my grandfather, they are killing my dad and now they are trying to kill me!" But that changed, somewhat, after the baseball team finally won a championship in 2004, which Atkins calls the fourth-greatest day of his life, after his wedding and the birth of his two daughters.
He and his family have long organized their TV-viewing schedules around games, and Atkins has been known to avoid both newspapers and neighbors in the days after a Red Sox loss to a New York team. He added that since the championship win, his mood as a fan in response to a game is largely dictated by whether the team is expected to win or lose. "Winning [or] losing will either put me on top of the world," Atkins said, or "[have me] gritting my teeth with depression." The president's first debate performance left him with the latter feeling. It was not just a loss, but also an unexpected one.
Much like the sports fans whom Farrell mentioned, who invest time and money in a particular team, political supporters often do the same through voting, volunteering and making donations, as well as by taking time out of their schedules to watch major campaign events, like debates. Noted image activist Michaela Angela Davis, an Obama supporter said, "I have never become as anxious and upset about something that is not directly connected to my personal life as I was about that first debate."
Sharing Davis' disappointment was Amanda Loureiro, the 37-year-old owner of the Dusty Buttons vintage boutique in New York City's East Village. Loureiro said that after the second presidential debate, in which Obama delivered a much better performance than the first, she had an actual physical reaction. "I was in a great mood the next day because I got a great night's sleep."
She went on to explain that she'd had trouble sleeping for days after the first debate but didn't make the connection between the anxiety she felt about the election and her inability to sleep. "But I was really upset — really upset — after that first debate," she recalled.
Loureiro added that she wasn't the only one. "Business went down after that [first] debate. There just wasn't the same amount of foot traffic." She explained that for small shops like hers, business is often dependent on whether people are in the mood to go for aimless walks with friends — the kinds of walks that folks go on when the weather's nice.
When something affects the overall mood of the city, it affects her business, too. She said that business was noticeably up in the days immediately following the second debate, when the president — the choice of most East Village residents, who tend to be registered Democrats — performed better.
Debate Depression and Its Impact on the Election
Janet Taylor, M.D., clinical instructor of psychiatry at Columbia University, said that there are coping mechanisms that fans and political supporters can employ to reduce the impact of a politician's or a sports team's wins and losses on their happiness. "If you are nervous over the next debate, examine your internal reasons about why," she said. "Remind yourself of the importance of focusing on what you can control. For example, are you registered to vote? Recognize if you feel more stressed alone or in groups. If alone, find a group to watch with, and vice versa."
The good news for those who are deeply affected emotionally by a sports team's or politician's performance is that the emotional impact is fairly brief — for most of us. Researchers at the University of Virginia found that most fans who were disappointed by a team's performance were affected for about one day and then returned to pregame levels of happiness.
But there are data to suggest that while, for most of us, individual happiness may not be dictated long-term by the performance of our teams, the collective happiness of our communities and, ultimately, our politics may be. In what he has dubbed the "prosperity model," Michael Miller of Australian National University found that American voters are more likely to "opt for the status quo" when they feel happy.
In comparing decades of win and loss records of professional sports teams with election data, he found that when the team won in a particular city, incumbents did better in elections there. The inference is that voters with winning teams are happier and therefore cast a vote against change because they're happy with the way things are.
So what does that mean for the 2012 presidential election? Potentially good news for the incumbent president. A 2012 Gallup poll found that Americans are happier this year than they have been since 2008.
Atkins, who was chief of staff for Brooklyn Borough President Marty Markowitz before retiring from life as a political operative, speculated that the president's first debate debacle, as depressing as it was for supporters, could turn out to be a blessing in disguise. Because the president's first debate performance tightened a race that he was supposed to win, Atkins said, it ignited more activism among previously overconfident Obama supporters.
He mentioned family members who immediately donated to the Obama campaign because they feared that the president was in trouble after the first debate. The second debate performance simply energized them more. Now "nobody wants to be the one that doesn't vote and he loses," Atkins said.
He added this caveat: "Enthusiasm is driven by the taste of winning. His biggest success of the second debate was to give people the sense that he is back in it and he is still going to win. That's all we need to keep voters in the game." But he cautioned that if, for some reason, the president's poll numbers go into a free fall and it seems hopeless, there are people who may stay home.
When asked whether there is a litmus test to gauge whether or not you are allowing being a sports fan or political supporter to interfere with your emotional well-being to an extreme or unhealthy extent, mental-health expert Gardere replied, "Yes … If you wake up in the morning thinking about the politician or sports team and go to bed at night thinking about them, then you really need to get a life." 
Editor's note: This article was updated after the final presidential debate in Boca Raton, Florida.
Keli Goff is The Root's political correspondent. Follow her on Twitter.
Like The Root on Facebook. Follow us on Twitter.
Keli Goff is The Root's special correspondent. Follow her on Twitter.