Welcome back to our weekly interactive look into The Root's mailbag. Instead of our usual Friday hodgepodge of reader mail, today we would like to focus on a specific topic. More than any other complaint, comment or question, there is one in particular about which our readers contact us:
Why are we so racist?
Instead of tackling this avalanche of accusations individually, we decided to address this subject by hand-selecting a few pieces from the mailbag to illustrate our point:
From: C. Lohr
To: Monique Judge
Subject: Contrary to your beliefs...

This may come as a shock to you, but there are plenty of black racists in this country, as well as plenty of instances where a black cop has shot and killed an unarmed white person. Of course, these facts aren't harped on continously every day, because it would destroy your narrative of how awful and privileged white people are in this horrible country.
---
This, from a direct message on Twitter:

---
From: J40
To: Monique Judge
Subject: Racists

YOU...WITHOUT A DOUBT... ARE ONE OF THE MOST RACIST BITCHES TO BREATH. OF COURSE. ..YOU AND THE SO CALLED "ROOT"

ARE A GOOD TEAM....EVERY FUCKING ONE OF YOU ARE RACISTS!

WHITE PEOPLE COMMIT WELFARE FRAUD... BLAH...FUCKING. ..BLAH!

MORE BLACK PEOPLE COMMIT WELFARE FRAUD THAN WHITE! THAT'S A FACT BITCH!

I KNOW.... LET'S DO AWAY WITH WELFARE ALL TOGETHER... YEAH... NO MORE WELFARE FOR ANYBODY! GAME OVER! NOW ALL THE LEACHES OF SOCIETY.... BLACK AND WHITE...WILL HAVE TO ACTUALLY PULL UP THEIR BAGGY ASS PANTS AND GET A JOB!

ALSO... THE ONLY THING PREVENTING THE EDUCATION OF BLACK PEOPLE... IS BLACK PEOPLE.. YEAH ... THAT'S RIGHT! THEY CHOOSE TO DO NOTHING TO BETTER THEMSELVES BECAUSE THEY WOULD RATHER SIT ON THEIR ASS...DRAW A CHECK... GANG BANG...SELL DRUGS...LOOT... LIVE OFF OTHERS WHO WORK... AND PLAY THE VICTIM CARD AND THE RACE CARD!

THERE ARE AMAZING BLACK PEOPLE WHO HAVE CHOSEN TO GET AN EDUCATION. ..WORK HARD. ...AND MAKE SOMETHING OF THEMSELVES... BUT PEOPLE LIKE YOU AND "AL- NOT- SHARPTON" PREFER TO STAY IN YOUR HATE FILLED GUTTER AND BLAME WHITES FOR YOUR LOT IN LIFE! WELL... WE ARE DONE... GROW THE FUCK UP AND SHUT UP WITH YOUR BLACK ASS RACISM! YOU AND THOSE LIKE YOU ARE THE PROBLEM!
G/O Media may get a commission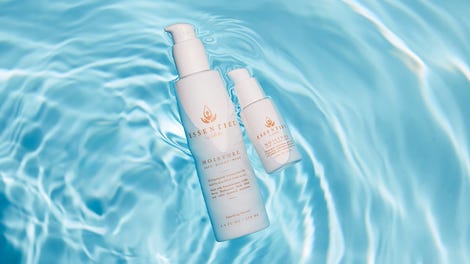 20% off
Essentiel by Adele
---
And, finally, this letter, which we will share only in part, typos and all, because it is too gotdayum long (and I promise you, this isn't even half of it!):
From: Caroline
To: Michael Harriot
Subject: White Woman Wondering About Wypipo

My name is Caroline. I am a 27 year old female and I am what society calls white. I am really wanting to talk to you about your article you wrote called something to the tune of " how you know white people will take over your neighborhood". I know that you are probably not even going to read this email but in the event that you do I'll be ecstatic because as a journalist I feel you have a very interesting take on what plagues the American people and the issue that is going on in America with race makes me feel sick ...

That being said, I want to say I totally get your article, it would have made me laugh if there weren't so many things wrong on the subject in the world today. I respect you for representing your beliefs and I do agree what you've said is 100 percent true, but it offends me... I'll tell you why. I am not a racist... I don't know any racist. Most white people that I talk to ( and I like to talk about issues with people) are not racist and actually really want to understand how to get rid of racism. I am not a typical wypipo ...

Now let me tell you why I am so offended. The only racism I've ever encountered has been against myself and my husband. Please don't think I am undermining racism against black people because I do know that it exists ... The reason I'm offended is because I am not a part of this ...

I don't see a race as a stereotype as this "wypipo" label that you have seemingly placed me in. I know that there are redneck white supremacists that do horrible things and I don't even understand them and I hope I never meet one because they'd hate me too... But you have to know their are black people who make white people feel unsafe too ...

So in conclusion to this I'm wondering, what would happen if someone were to write a controversial article from a "white persons" point of view... Not a white suprimicist, not a crazy wypipo like my dad and my brother who are totally unrealistic, but someone like me, and average " white person" who is caught in the cross fire if this insanity. Seriously though Michael I have great respect for you as a journalist but seriously it's your duty to recognize what plagues people and to tell the truth right? Well think about it maybe I hope you can understand what I mean by all the things I've said and I hope you don't view me as this stereotypical " white girl" but in my opinion " white people" that are NORMAL have been silenced by these issues and we can't stand up for ourselves and are being subjected to hate because we are afraid to speak, everything we say or do is wrong and it's maddening. It also is what I feel is keeping society separated.

I hope you understand my point of view and I would love for you to respond.
There are three comments and/or questions that repeat themselves in almost every correspondence we receive on this subject:
What would we say if a white person talked about black people that way?

Why do we paint all white people with the same broad brush?

Black people (including myself and some of my colleagues) are as racist as many white people.

Let's tackle each point individually:
If a white person said the things about black people that we say about white people, we'd be angry.
No, we wouldn't.
Dearest Caroline, J40, C. Lohr, et al., here's what would happen if someone were to write a controversial article from a white person's point of view:
Absolutely nothing.
In fact, it wouldn't even be controversial. It's how black people are constantly referred every day. The reason sites like The Root even exist is that black people sometimes want to read something that's not from a white person's point of view. The reason people giggle when writers at The Root talk about white people's chicken-seasoning skills, their ability to dance or the way in which they dismantle neighborhoods all willy-nilly is that it's hilarious to hear someone talk about white people the way in which we hear them refer to black people every day.
And I'm not just talking about Breitbart and Fox News. I'm talking about everywhere and everything. Imagine if—when people referred to your race—instead of creating a silly euphemism like "wypipo," they used a piteous synonym like "underprivileged" or "urban." Imagine if you received a letter from a not racist person named ... oh, let's say her name was "Baroline," and she proved her not-racism by prefacing everything she said by explaining how she doesn't look white and that she once lived around people who looked like you, so ... there! Imagine if, when everyone (every professor, journalist and politician, including the president of the United States) spoke about you, they referenced the absolute worst parts of a small minority of people who look like you. Imagine if, when anyone addressed "white issues," all they talked about was unemployment, or bad neighborhoods, or crime, or ... every terrible fucking part of the small parts of your community.
If black people cared what white people thought of them, they would cease to exist. They would slit their throats at the first awakening of their consciousness. We would be dead.
Why do we stereotype white people with the same broad brush?
Because it's funny.
When my niece was a toddler, we would fight. She would punch me in the stomach, and I would double over as if I were in agonizing pain. It was a crude, childish joke, but she'd laugh hysterically because we both knew it didn't hurt.
We know that our infantile jokes about the shortcomings and cruelty of white people don't apply to every single person, but we also think it's funny how you get butt-hurt and cry out in agonizing misery about it.
When you cry foul while simultaneously taking advantage of the societal privilege of not being assumed a criminal; getting to live wherever you choose; attending adequately funded schools; being employed at twice the rate of black people; running 498 of the Fortune 500 companies; being 44 of the 44 leaders of the free world; not having to dig yourself out of a hole of 400 years of slavery; hopscotching past 150 years of Jim Crow; not having to watch hillbilly, low-IQ terrorists believe they are superior to you because they are white; or being endowed with so much privilege, you believe someone should respond to your shitty email grievances simply because you wrote it (yes, Caroline emailed me again, with the subject line: "What do I have to do to get your attention"), it makes us laugh.
Get it?
Come on, Caroline, J40 and C. Lohr. You gotta admit it is kind of funny!
Can a black person be racist?
I am not one of those people who believe that someone must have a level of power, control or influence over the other person in order for him or her to be racist. The definition of racism is "a belief that race is the primary determinant of human traits and capacities and that racial differences produce an inherent superiority of a particular race."
A black person can absolutely be racist.
But I don't believe words make someone racist. I also don't believe that what's in a person's heart defines his or her racism. It is actions that define racism.
Monique Judge has never lynched someone or refused to hire a person because he or she was white. Michael Harriot has never signed an executive order to round up brown people or stiff-arm them from entering his country. To my knowledge, no writer, editor or person at The Root has ever shot a white person because he or she feared for his or her life.
But if you would like to believe we are racist because of the words we type into a computer, by all means, feel free to do so. We will not slit our throats. In fact, we will probably do the same thing our mothers, grandfathers and ancestors did when America gave them the stink eye or the cold shoulder:
Keep on grinding and not give a fuck.