Yes, Cinco de Mayo was lovely, but fashion lovers, our holiday has arrived. It is the first Monday in May—also known as Met Gala Day! For the uninitiated: What is the Met Gala? Officially known as the Costume Institute Gala, the Met Gala eclipses all international Fashion Weeks, shows and even the CFDA Awards as the most anticipated fashion event of the year, attracting a highly curated list of celebrities, industry insiders and supermodels up the famed steps of New York City's Metropolitan Museum in an outrageous display of couture organized around an annual theme or designer.
This year's theme, simply titled "Camp," promises to be even more outrageous. Citing Susan Sontag's 1964 essay "Notes on 'Camp'" as reference, Andrew Bolton, the chief curator of The Costume Institute, has basically chosen a theme which gives the well-heeled invitees chosen by Vogue editor-in-chief Anna Wintour carte blanche to turn up the kitsch. Explaining Sontag's essay, Vogue writes:
The essay describes a sensibility marked by performance, excess, and a kind of winking bad taste, exemplified by figures like Oscar Wilde and outré aesthetic movements such as Art Nouveau.

The invitation calls for "Studied Triviality," a phrase borrowed from a quote by Wilde. In a 1895 interview, the poet and playwright described his camp masterpiece The Importance of Being Earnest as "exquisitely trivial, a delicate bubble of fancy, and it has its philosophy. . . . That we should treat all the trivial things of life very seriously, and all the serious things of life with sincere and studied triviality."
If you think about it, given our current socio-political climate, Wilde may have been onto something—what better time to take ourselves a little less seriously? But it still begs the question: What does "camp" look like—other than extra? (And, if that's the case, isn't much of high fashion also inherently campy?)
"To be honest, this theme's exhibition has created a little bit of confusion," laughs Wintour in a Met Gala-themed Vogue video. "I think this year's theme, more than any other, is about self-expression and individuality, and what we're all most hoping to see is something that is outrageous, fun, tongue-in-cheek—my guess is that we're going to see a very large amount of feathers on the red carpet."
So, the ante is up and all bets are off on what guests will be wearing on tonight's Met Gala step-and-repeat, but we at least know a few of the famous faces that will be in attendance. Serena Williams, Lady Gaga (already an expert at camp), Harry Styles, and Alessandro Michele of Gucci (an event sponsor) are this year's co-hosts. Rumored guests include RuPaul (who epitomizes camp), Zendaya (who camped it up as Joan of Arc at last year's Catholicism-themed gala), Solange, and Jaden Smith. We'll also be keeping our eyes peeled for event regulars like Beyoncé, Rihanna, Nicki Minaj and Naomi Campbell—and if Cardi B returns to the Met this year, we know camp will officially be in the house.
G/O Media may get a commission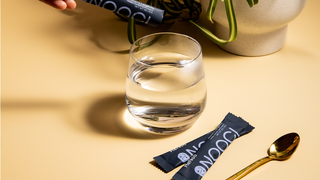 We're especially excited to see how world class athlete, fashion designer and gala co-host Serena Williams interprets the theme. As noted on Instagram, the multi-faceted mama will be training in the morning before preparing for the gala. She also seems to hint that she may be wearing a female designer this year, so we can't wait to see who that lucky someone may be, and what they have come up with for Queen Serena.
Of course, it's not just about the guests (that's just our favorite part); the Met Gala is the annual fundraiser for the Costume Institute, and is produced in tandem with a corresponding exhibit curated by Bolton. According to Vogue, this year, guests will preview a collection which includes pieces from Off-White, Schiaparelli, Moschino, Dior and more.
And while we didn't make Anna Wintour's invite list this year, The Glow Up will be following along with all the action this evening at approximately 5:30 EST in our Facebook group—and, as always, giving you a red carpet roundup on Tuesday morning. And if you happen to be in the New York City area, "Camp: Notes on Fashion" opens to the public on Thursday, May 9 at the Metropolitan Museum of Art's Costume Institute at 1000 Fifth Avenue, and closes on September 8.