Though many may not know his name, William T. Coleman Jr. was a champion of civil rights, an influential African American and a pioneering Cabinet secretary during the 1970s. He died in his home in Virginia on Friday. He was 96.
The New York Times reports that Coleman's death was confirmed by a spokeswoman for the international law firm O'Melveny & Myers, where Coleman was a senior partner in its Washington office.
Coleman was the second African American to serve in a White House Cabinet, heading the Department of Transportation during the Nixon years, and was also instrumental in three major civil rights cases argued before the U.S. Supreme Court, including Brown v. Board of Education in 1954, after being recruited by Thurgood Marshall, then with the NAACP Legal Defense and Educational Fund.
Most of the cases that Coleman participated in had to do with segregation, which, as a black man growing up in the 1930s, he knew a thing or two about.

In his 2010 memoir, Counsel for the Situation: Shaping the Law to Realize America's Promise, Coleman recalled giving a well-received oral presentation in an English class as a 10th-grade honors student. He was one of only seven black students at the prestigious Germantown High School in Philadelphia.
G/O Media may get a commission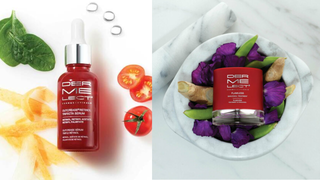 Save $19
Retinol Renewal Kit
His white teacher actually said, "Someday, William, you will make a wonderful chauffeur," in what was supposed to be a compliment.
"Yet somehow I didn't take it that way," Coleman wrote. He cursed the teacher and was suspended.
Coleman was appointed transportation secretary by President Gerald R. Ford in March 1975, the second African American to be appointed to a Cabinet position (Robert C. Weaver, who was housing secretary in Lyndon B. Johnson's administration, was the first). Coleman was a corporate lawyer with expertise in transportation issues and on the Pan Am board of directors at the time.

In December 1976, Coleman announced that the auto industry would conduct a two-year demonstration of the practicality of installing airbags in automobiles. Airbags became standard equipment only in the early 1990s.
From the Times:
William Thaddeus Coleman Jr. was born on July 7, 1920, in the Germantown section of Philadelphia, the second of three children of William Sr., the director of a boys club for 40 years, and the former Laura Mason, who had taught German.

The family came from six generations of teachers and Episcopal ministers on his mother's side (one of whom operated the Underground Railroad in St. Louis, helping slaves flee their masters) and many social workers on his father's side. The civil rights pioneer W.E.B. DuBois and the poet Langston Hughes would go to dinner at the Coleman home.

[…]

Coleman went on to the University of Pennsylvania … and graduated summa cum laude with a double major, political science and economics, in 1941.

He was accepted into the Harvard School of Law but left in 1943 to enlist in the Army Air Corps, though not before asking himself, as he put it, "whether it made sense to fight for freedom and liberty in Europe and Asia when racial segregation was still so rampant in the United States."

He returned to the law school after military service ended in 1945, was accepted by The Harvard Law Review—he was its first black staff member—and graduated first in his class in 1947.
In 1945 he married Lovida Mae Hardin, a New Orleans native he had met when she was studying for a degree in education at Boston University.
Coleman was named president of the NAACP Legal Defense and Educational Fund in 1971 and was its chairman from 1977 to 1997. He argued 19 cases before the Supreme Court altogether.
Coleman twice turned down offers for federal judgeships, from Presidents Johnson and Nixon. He was co-chairman of the White House Conference on Civil Rights in 1966. In 1995, President Bill Clinton presented him with the Presidential Medal of Freedom.
His memoir contained a foreword by Supreme Court Justice Stephen Breyer.
Besides his wife, he is survived by a daughter, Lovida H. Coleman Jr., a prominent Washington lawyer; two sons: William III, a former general counsel to the Army, and Hardin, a former dean of the School of Education at Boston University; and four grandsons.

Read more about his incredible life at the New York Times.