Paris Overshadows Boko Haram's Biggest Massacre
"France spent the weekend coming to terms with last week's terror attacks in Paris that left 17 dead. The country mourned, and global leaders joined an estimated 3.7 million people on its streets to march in a show of unity," Maeve Shearlaw reported Monday for Britain's Guardian newspaper.
"In Nigeria, another crisis was unfolding, as reports came through of an estimated 2,000 casualties after an attack by Boko Haram militants on the town of Baga in the north-eastern state of Borno. Amnesty International described as the terror group's 'deadliest massacre' to date, and local defence groups said they had given up counting the bodies left lying on the streets.
"Reporting in northern Nigeria is notoriously difficult; journalists have been targeted by Boko Haram, and, unlike in Paris, people on the ground are isolated and struggle with access to the internet and other communications. Attacks by Boko Haram have disrupted connections further, meaning that there is an absence of an online community able to share news, photos and video reports of news as it unfolds.
"But reports of the massacre were coming through and as the world's media focused its attention on Paris, some questioned why events in Nigeria were almost ignored.
"On Twitter, Max Abrahms, a terrorism analyst, tweeted: 'It's shameful how the 2K people killed in Boko Haram's biggest massacre gets almost no media coverage.'
G/O Media may get a commission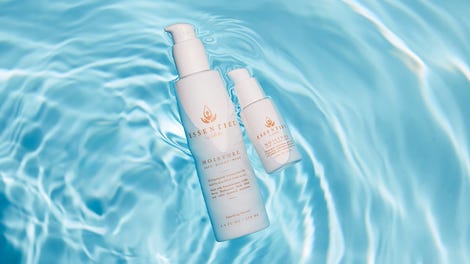 20% off
Essentiel by Adele
"Musician Nitin Sawhney said: 'Very moving watching events in Paris — wish the world media felt equally outraged by this recent news too.'
" 'Mom Blogger' @Mom101 asked: 'How is this not the lead story on every single news network, every Twitter newsfeed right now?' That sentiment was echoed by a number of Guardian readers over the weekend.
"So why did the Paris attacks receive more coverage than the Boko Haram killings?
" 'I am Charlie, but I am Baga too,' wrote Simon Allison for the Daily Maverick, a partner on the Guardian Africa network. 'There are massacres and there are massacres' he said, arguing that 'it may be the 21st century, but African lives are still deemed less newsworthy — and, by implication, less valuable — than western lives'.
"Allison recognises the challenges in reporting — 'the nearest journalists are hundreds of kilometres away' — but also points to the significance of the attack: taking control of Baga, 'Boko Haram effectively controls Borno state in its entirety. These aren't just terrorists: they are becoming a de facto state.' Even more reason for the world to take notice.
"But the blame does not just lie with western media; there was little African coverage either, said Allison. No leaders were condemning the attacks, nor did any talk of a solidarity movement, he said, adding that 'our outrage and solidarity over the Paris massacre is also a symbol of how we as Africans neglect Africa's own tragedies, and prioritise western lives over our own.' . . ."
Journal-isms asked the U.S. television networks and the Associated Press by email Monday how they were covering the Boka Haram situation, and only ABC News responded. A spokesman said the Amnesty International report of 2,000 casualties was covered on Saturday's "World News Tonight" and on "Good Morning America." There were stories on the "PBS NewsHour" and on CNN.
As reported last week, the same Wednesday that 12 were killed in the Charlie Hebdo office in Paris, the BBC reported that in Yemen, "At least 37 people have been killed and 66 others injured by a bomb blast outside a police academy in Yemen's capital, Sanaa, police say."
Officials in Burundi, in Southern Africa, said the previous Monday that the army had killed 95 rebels who poured across the border from eastern Congo last week, the Voice of America reported. Preparations were underway for more killing, in an offensive against Rwandan rebels in the eastern Democratic Republic of Congo, the United Nations said.
Neither the Yemeni or southern African developments received much media attention. And they weren't the only mass killings.
"Pupils and teachers have returned for the first time to the school in the Pakistani city of Peshawar where more than 150 people were killed last month," the BBC reported on Monday. . . ."
Pope Francis saw a connection. On Monday, he "denounced the religious fundamentalism that inspired the Paris massacres and ongoing Mideast conflicts," Nicole Winfield reported for the Associated Press. In addition, "Francis also denounced the 'abominable' kidnapping and enslavement of young girls by Boko Haram militants in Nigeria and the slaughter of 'unspeakable brutality' of more than 100 children by the Taliban in Pakistan. . . ."
Ardo Abdullah, Reuters: Boko Haram kills dozens in fresh raids in Nigerian town

Aminu Abubakar and Faith Karimi, CNN: 2,000 feared killed in 'deadliest' Boko Haram attack in Nigeria 

Agence France-Presse: Nigeria 'needs same support as France'

Alexis Okeowo, the New Yorker: The Boko Haram Death Toll

Lanre Ola and Isaac Abrak, Reuters: Child suicide bomber kills at least 16 in Nigeria

Carey Reed, "PBS NewsHour": Thousands flee Nigeria for Chad after Boko Haram attacks 

Will Ross, BBC: Boko Haram crisis: Why it is hard to know the truth in Nigeria (Jan. 13)

UN News Centre: UN condemns Boko Haram's 'depraved act' as child suicide bombers attack northern Nigeria market

Robert Windrem and Alexander Smith, NBC News: Boko Haram May Have Killed Thousands in Attack, Say Experts
Surviving Charlie Hebdo Staff Puts Muhammad on the Cover
"At about 9:10 on Monday evening, laughter and a round of applause broke out among the surviving staff members of Charlie Hebdo, followed shortly by cries — joyous if ironic — of 'Allahu akbar! ' " Rachel Donadio reported Monday for the New York Times.
"The group was cheering Rénald Luzier, the cartoonist known as Luz, who on the umpteenth try had produced what the editors thought was the perfect cover image for the most anticipated issue ever of this scrappy, iconoclastic weekly, which will appear on Wednesday. It showed a figure of the prophet Muhammad holding a sign saying, 'Je suis Charlie' ('I am Charlie'), with the words 'All is forgiven' in French above it on a green background. . . ."
Donadio also wrote, "Since Friday, just two days after gunmen had slaughtered 12 people at the paper, about 25 members of the staff had been huddled in the offices of the left-wing daily Libération, under heavy police protection, to work on the next issue. They were still in shock, and confounded to have suddenly become heroes of free speech to the same political and religious establishments they had long mocked. . . ."
Meanwhile, in an appearance with Amy Goodman on Pacifica Radio's "Democracy Now!," Jeremy Scahill, author and co-founder of the TheIntercept.org, linked Cherif and Said Kouachi, the brothers who perpetrated the Paris crime, with other Islamic militants, including members of Al-Qaeda in the Arabian Peninsula and Boko Haram in Nigeria.
"What is clear to me, both from the reporting that we've seen at other news outlets and also from my own sources, is that AQAP, at a minimum, had these brothers in a camp, a training camp in Yemen, provided them with training, discussed with them, I understand from sources inside of Yemen, the idea that they should be attacking media outlets that have published the image of the Prophet Muhammad, particularly those that have published the image of the Prophet Muhammad in a demeaning or what they consider to be a disgraceful manner," Scahill said.
"You know, the context of this, Amy, is that in June of 2010, al-Qaeda in the Arabian Peninsula released its first issue of a glossy, very fancy, designed magazine in the English language called Inspire.
"And in that magazine, they had an image that was centered around the idea of a cartoon crusade. And they called on Muslims in the West to avenge the reputation and the sanctity of the Prophet Muhammad by going and killing cartoonists who were participating in a 'Draw Muhammad Day' — and the show South Park on Comedy Central did a whole issue about this, where they mocked the Prophet Muhammad — and they actually published a list of cartoonists, some of the cartoonists, that had drawn the Prophet Muhammad in this manner, including a woman in Seattle, Washington, named Molly Norris.
"And she had to go underground and change her name and received federal protection from the FBI. And I think, to this day, she still is underground, believing that she remains on this hit list. So this was something that was a major campaign initiated by al-Qaeda in the Arabian Peninsula. And my understanding is that these two brothers were doing this in concert, to some degree, with AQAP. . . ."
Chris Ariens, TVNewser: Following 'Totally Muslim' Claims, #FoxNewsFacts is Trending

Chris Ariens, TV Newser: Harris Faulkner: 'Free Speech will not be Assassinated by a Blood Thirsty Enemy'

Joe Concha, Mediaite: Al Jazeera English Charlie Hebdo Coverage Leads to More Questions About Its Credibility

Ted Diadiun, Plain Dealer, Cleveland: Is failure to publish the Charlie Hebdo cartoons an act of cowardice?

Robert Fisk, Independent, London: Charlie Hebdo: Paris attack brothers' campaign of terror can be traced back to Algeria in 1954

Brian Gallagher, USA Today: Why USA TODAY ran extremist's view

Rick Horowitz, Huffington Post: Charlie Hebdo and the Right to Laugh

Robert Mackey, New York Times: Murdoch and Fox News Mocked on Twitter for Claims About Muslims

Clarence Page, Chicago Tribune: Sorry, I am not 'Charlie'

Leonard Pitts Jr., Miami Herald: From now on, no more Mr. Wise Guy

Reporters Without Borders: RWB condemns presence of "predators" in Paris march, calls for solidarity with "all Charlies"

Kevin Roderick, LAObserved: Daniel Pearl Award for Charlie Hebdo

Gary Younge, the Guardian, Britain: Charlie Hebdo: the danger of polarised debate 

Fareed Zakaria, Washington Post: Blasphemy and the law of fanatics
It's Final: NABJ, NAHJ to Meet Together in D.C. for 2016
The National Association of Black Journalists and the National Association of Hispanic Journalists announced Tuesday that they had completed arrangements to host a joint convention Aug. 3-7, 2016, in Washington.
The presidents of the two groups announced at each organization's summer convention that they had signed a memorandum of understanding and would work on details. The prospect of a joint 2016 meeting could attract 3,000 journalists in that election year, the presidents said. "I want a [presidential] debate at NABJ-NAHJ 2016," NABJ President Bob Butler said then.
Butler said in Tuesday's announcement, "I made it clear to Republican National Committee Chair Reince Priebus during his appearance at NABJ in Boston and the Democratic National Committee that we would like their respective parties' nominees to address our members and answer questions at our convention in 2016."
Mekahlo Medina, NAHJ president, said, "NAHJ is privileged to be part of what will be a monumental moment in 2016. Two of the country's largest journalism organizations representing two of the country's largest groups of color — it will be a must-attend convention for everyone."
A convention of 3,000 journalists of color would make it the largest such conference since the 2008 Unity: Journalists of Color meeting in Chicago. Some 7,550 attended on its final Sunday, though that figure includes sponsors and others who were not registered. [Added Jan. 13]
350 Stuart Scott Mourners Depart to "Rapper's Delight"
More than 350 people attended a private, two-hour funeral service Saturday for ESPN's Stuart Scott at the Providence Baptist Church in Raleigh, N.C., a church official told Journal-isms. The service ended with mourners departing to the instrumental of Scott's beloved song, "Rapper's Delight."
ESPN plans a public memorial service in the Northeast, spokesman Josh Krulewitz said on Monday, but details have not been determined.
Marc Spears, who chairs the Sports Task Force of the National Association of Black Journalists, messaged, "Stuart's daughters were the highlight of the ceremony as one sang beautifully while the other played the guitar in a song. ESPN was well represented at the funeral and wake with Robin Roberts, Michael Wilbon, Stephen A. Smith, Sage Steele, Lisa Salters, Rob King, John Saunders and Jay Harris.
"Former NFL players Ray Lewis and Trent Dilfer were there as well as Arizona Cardinals receiver Larry Fitzgerald Jr., and Tiger Woods also attended the wake. The NABJ Sports Task Force was also represented by Michael Eaves, Donovan Campbell, Neal Scarbrough, Curtis Silva, Arthur Triche and Keith Clinkscales. . . . "
Scott, "known for his wildly popular catchphrases including 'boo-ya' and 'as cool as the other side of the pillow,' was remembered . . . for his originality and sense of humor," Marti Maguire reported for Reuters.
"Scott died on Jan. 4 at age 49 after a long battle with cancer. After being diagnosed in 2007 following an emergency appendectomy, Scott fought through three bouts of the disease, ESPN has said.
"During more than two decades with the network, Scott anchored ESPN's news program "SportsCenter," where he introduced many of his signature catchphrases. . . ."
Raleigh's WTVD-TV, where Scott had been an intern, covered the wake.
Daryl Bell, Philadelphia Tribune: 'Boo-Yah!': Sportscaster Stuart Scott remembered (Jan. 6)

Brian Flood, TVNewser: Keith Olbermann Tells Amazing Story About Stuart Scott Standing Up to ESPN Exec (Jan. 6)

Sam Fulwood III, Center for American Progress: Race and Beyond: Stuart Scott, a Television Pioneer, Remembered

Allen Johnson, News & Record, Greensboro, N.C.: Like red-eye gravy in grits, Scott added flavor to ESPN

Jean McCormick, Huffington Post: The Amazing Grace of Stuart Scott

Kevin Powell, BK Nation: #RIPStuartScott: A @BKNationOrg Tribute to A Sports Legend @StuartScott

Keith Reed, Ebony: Stuart Scott, Forever Cooler Than the Other Side of the Pillow (Jan. 5)

SkepticalRaptor, Daily Kos: Thoughts about Stuart Scott, racism, and sports (Jan. 5)

Etan Thomas, BK Nation: Stuart Scott's Words on Fatherhood
Al Martinez, Longtime L.A. Times Columnist, Dies at 85
"Al Martinez, a longtime Los Angeles Times reporter who went on to chronicle life in Southern California as a columnist for the newspaper for 25 years, died Monday. He was 85," Valerie J. Nelson reported for the Times.
"Martinez died at West Hills Hospital of congestive heart failure, said his wife, Joanne. He had been suffering from chronic obstructive pulmonary disease for several years. . . .," Nelson wrote in her initial account.
"Martinez joined The Times in 1972 as a reporter covering local news and began writing his column in 1984. In his columns Martinez considered such topics as fitness, gun ownership, taxes, AIDS and surviving 55-minute roadblocks. He often slipped in a favorite complaint — taking out the trash — and pondered politics and social injustice. . . ."
Nelson also wrote, "Martinez contributed to three Pulitzer Prize-winning efforts — a 1983 series on the growth of the Latino population in Southern California, 1992 coverage of the Los Angeles riots and 1994 reporting on the Northridge earthquake. . . "
Martinez also wrote for several television series. During a wave of newspaper downsizing, Martinez received a buyout from The Times in 2007, only to return by popular demand. He left again in 2009, and wrote for the Los Angeles Daily News and LA Observed.
Michaela Pereira Promoted on One Show, Leaving Another
Michaela Pereira has been promoted to co-anchor of CNN's "New Day" morning show but will leave her second morning show, "@This Hour," where she will be replaced by Kate Bolduan, CNN announced.
In the musical chairs, Alisyn Camerota will replace Bolduan as co-anchor on CNN's "New Day," Hadas Gold reported for Politico. "Camerota was Bolduan's replacement while she was on maternity leave, and has long been rumored to be on her way to the morning show. 'New Day' has been making gains in the ratings, beating MSNBC's 'Morning Joe' on a regular basis, . . . " Gold wrote.
Pereira was not quoted in the various reports of the shuffle, but she tweeted on Thursday, "VERY excited about my new role on #NewDay! Thanks for warm words folks. gonna 2 be cozy at the desk with @AlisynCamerota &  @chriscuomo lol."
The National Association of Black Journalists selected Pereira last year for its 2014 Angelo B. Henderson Community Service Award.
In a news release, NABJ President Bob Butler said, "Each and every morning viewers of CNN are able to see in Michaela Pereira a compassionate journalist who understands that journalists have a responsibility to be involved in the community. While in Los Angeles Michaela gave voice to people who needed a voice, and told stories that needed to be told. She also serves as a role model, a source of inspiration, or a listening ear. She uses her platform, her power and her personality to communicate a clear message, a very real truth that our shared experiences as people really do bind us together." [Updated Jan. 13]
Documentary on Selma March Still Available on DVD
The movie "Selma" opened widely over the weekend, grossing $11 million, amid the continuing controversy over its historical accuracy, or how faithful to the facts a "historical drama" must be.
David Garrow, who wrote the Pulitzer Prize-winning King biography "Bearing the Cross: Martin Luther King, Jr., and the Southern Christian Leadership Conference," said on American Public Media's "Marketplace" over the weekend that he would not go see the movie because "I don't like the idea of paying $10 or whatever it would be to see the fake Dr. King rather than a real Dr. King." Garrow said that moviegoers would see an incomplete picture of King in "Selma" because the King children have refused to make their father's work available without charge.
On the "CBS Evening News" Monday, Michelle Miller reported a story headlined, "Contrary to 'Selma,' tapes of LBJ show cordiality with King."
Others have praised the film, which was nominated for four Golden Globes, including "Best Motion Picture, Drama," and won "Best Original Song" honors Sunday for "Glory" by Common and John Legend.
Those who are weary of the debate, think that history isn't best learned through feature films or are just curious might check out a copy of the PBS documentary series "Eyes on the Prize: America's Civil Rights Years, 1954-1965," first aired in 1987 and rebroadcast in 1993 and 2006. Hour 6 covers the Selma-to-Montgomery march, the subject of the film.
In the documentary, the real figures are shown: Martin Luther King Jr., Lyndon B. Johnson, Coretta Scott King, John Lewis, Andrew Young, James Bevel, Stokely Carmichael, James Forman and others. Vintage footage of the actual events obviates the need to guess which scenes are the product of dramatic license. To the question of President Johnson's posture toward King, Attorney General Nicholas Katzenbach says early on that LBJ's intention is to get a Voting Rights Act passed. Like the feature film, it shows African Americans taking control of their own destiny and packs an emotional punch.
It could not be determined Monday whether there are plans to re-air "Eyes" in light of the film, but the DVD is available for purchase and in public libraries.
Meanwhile, Megan Daley reported Monday for Entertainment Weekly, "For a limited time, students in eight select cities can now see Selma for free following the success of gratis screenings in New York City. The program allows 7th, 8th and 9th grade students to see the Golden Globe-nominated film free of charge by showing their student ID or report card at the box office of participating theaters through Jan. 19.
"The effort, initially led by a group of African American business leaders in New York, was a great success, selling out of tickets in the first weekend." The new cities include Philadelphia; Boston; Sarasota, Fla.; Nashville, Tenn.; San Francisco; Westchester County, N.Y., and an unspecified location in New Jersey.
Jenny Ament, "Marketplace," American Public Media: Is Martin Luther King Jr.'s legacy public or private?

Angela Garcia Combs, HuffPost BlackVoices: Why Selma Got It Right

Peniel Joseph, NPR "Code Switch": 'Selma' Backlash Misses The Point

Paul Kleyman, New America Media: My Civil Rights Year—Selma, Louisiana and Mrs. Caulfield's Butterbeans

Letters, New York Times: A Historical Controversy About 'Selma' (Jan. 6 )

Jim Naureckas, Fairness & Accuracy In Reporting: It's Critics of 'Selma' Who Are Distorting Civil Rights History

Dan Thomasson, Tribune News Service: Selma: Hollywood takes history into its own hands

Andrew Yeager, NPR "Code Switch": 'Selma' Stirs Powerful Memories In Its Namesake Town

Julian Zelizer, Washington Post: The power of Lyndon Johnson is a myth
Short Takes
"The Santa Barbara News-Press, not exactly known as a beacon of journalistic integrity, has been facing protests over its front-page headline proclaiming: 'Illegals line up for driver's licenses,' " LAist reported on Friday. "Not only is the headline in violation of the Associated Press' guidelines as of 2013, but the word has been increasingly viewed as offensive and dehumanizing. . . ."

"As much as anyone but Rupert Murdoch, former Gov. Mario Cuomo saved the New York Post from extinction in the winter of 1993," the Post's Steve Cuozzo reminded readers on Jan. 3. Cuomo, who died on Jan. 1 at 82, helped the New York Post's parent company win a waiver from the Federal Communications Commission so that Murdoch could run the newspaper. "The paper beat me to a pulp, but my feeling was that 800 jobs or so were on the line," Cuomo said. Remembrances from Ruben Navarrette Jr. and Juan Gonzalez.

"Next week, 50 Cent is going to get scoops or die tryin'," Katie Atkinson reported Friday for Billboard. "On Tuesday, the rapper will take over the New York Daily News and its Confidenti@l column for the day, choosing photos, writing up items and even attending the news meeting. . . ."

"Struggling Al Jazeera America is cutting jobs and replacing most of its daytime lineup with an overseas news feed in its latest reshuffling," Claire Atkinson reported Monday for the New York Post. "The cable outfit told staff on Friday it's canceling both its morning news report and 'Consider This with Antonio Mora' at 11 a.m. It's also scrapping its 4 p.m. news hour and pushing its 6 p.m. coverage an hour later to 7 p.m. In addition, Ali Velshi, the host of 'Real Money with Ali Velshi,' and Joie Chen's 'America Tonight' are looking at less airtime — either shorter shows or fewer days per week. . . ."

Among online users, 73 percent of Hispanics use Facebook, as do 71 percent of non-Hispanic whites and 67 percent of non-Hispanic blacks, Maeve Duggan, Nicole B. Ellison, Cliff Lampe, Amanda Lenhart and Mary Madden reported Friday for the Pew Research Center. They also calculated figures for use of Twitter, Instagram, Pinterest and LinkedIn. The margin of error for all Internet users is +/- 2.9 percentage points.

In Baltimore, "WBFF (Fox 45) is poised in coming days to take one of its biggest steps since the Sinclair-owned station started doing news in 1991," David Zurawik wrote Friday for the Baltimore Sun. "On Jan. 19, it will introduce a new lead anchorman in Kai Jackson, who was at the WJZ anchor desk for more than two decades before leaving in 2013. The station will also launch a 4 p.m. newscast on that day in a move that some see as indicative of the newfound resources and muscle the station enjoys now that its Hunt-Valley-based owner has become the largest station group in the country. But analysts also say all those plans could be undercut as a result of the harm done by an egregious mistake the station made on Dec. 21 when it aired a report on a protest rally in Washington that featured misleadingly edited video from YouTube. . . ."

"Raef Badawi, a Saudi blogger who is serving a 10-year jail term, was flogged publicly in Jeddah today, receiving the first 50 lashes of a total of 1,000 to which he has also been sentenced," Reporters Without Borders reported Friday. The organization "condemns this shocking sentence and again calls on the authorities to overturn it at once. . . ."

"Entries for the 2015 Anthony Shadid Journalism Ethics Award are due Monday, January 19, 2015," according to the Center for Journalism Ethics at the University of Wisconsin — Madison. "The award honors ethical decisions in reporting stories in any journalistic medium, including, print, broadcast and digital, by those working for established news organizations or publishing individually. Entry letters should describe how the individual or organizations resolved one or more specific ethical conflicts encountered in reporting a story of public importance. The winner receives a $1000 honorarium as well as travel expenses to attend our 2015 conference. . . ." Details.

"New York Times Editor Dean Baquet called a college professor an asshole on Facebook and some people cheered," Kelly McBride wrote Saturday for the Poynter Institute. She also wrote, "Creating dialogue in the face of hostility is a challenge in social media – and in real life, too – but it can be done. And it should be done. And it's in the best interest of journalism that the editor of the New York Times set that example. . . ."

"NPR CEO Jarl Mohn today named veteran print reporter Elizabeth Jensen as the public radio network's fifth ombudsman," David Folkenflik reported Monday for NPR. He also wrote, "Jensen, a former media reporter for the Los Angeles Times, has written extensively about public broadcasting for The New York Times and the trade publication Current since 2005. She was also previously a reporter for The Wall Street Journal and the New York Daily News and has written for Variety and other publications. . . ."