Pyer Moss designer Kerby Jean-Raymond swung for the fences with his 2018 Fall/Winter collection, and connected with a critical and commercial home run. For this collection, Jean-Raymond collaborated with both Reebok and '90s hip-hop brand Cross Colours, leveraging big-brand distribution and recognition for the heavy financial lifting required to bring a fully realized collection to market—and as a vehicle for some seriously good clothes.
These are clothes that don't need nostalgia to usher them forward, but instead are forward-thinking in using both patriotism and the Western theme that's become a dominant trend this New York Fashion Week as a flashpoint for conversation about the current political landscape and how African Americans continue to define the history of this country.
Down the runway came loose button-down shirts paired with stovepipe leather trousers, top-stitched patchwork suits (in a nod to both denim and quilting bees) and elegant, crystal-pleated pants that elevated baggy trousers to a whole new level. Louche and easy-shearling jackets looked perfect over satin slip dresses—and don't sleep on the block-pleat finish at the hem, either.
G/O Media may get a commission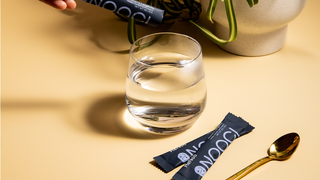 It's difficult for any designer to make Western wear feel new; generally, it's either rehash or a costume. For Pyer Moss, designer Jean-Raymond did well to channel Wild Bill Pickett, the early-20th-century black cowboy who invented bulldogging—where rodeo riders literally take the bull by the horns and wrestle it to the ground. That, coupled with the use of a blown-up Stars and Stripes motif on blanket-sized scarves and then again in furry coat linings, seemed both a subversive statement and also a declaration of love for America and all that our country has the potential to be.
Since the label's inception, Pyer Moss has composed clothes like hip-hop songs—sampling beloved nostalgic influences like Cross Colours—with whom designer Jean-Raymond confirmed to Vogue that a full collection is on the way. Until then, we can swoon over his current collection's mix of floor-length fun furs over hoodies and joggers for the weekend, and, for the office, patchwork jackets over tuck-pleated, high-waisted pants that give the illusion of chaps. In all, Pyer Moss offers just the right confluence of ideas for some thoughtful—and, above all, wearable—fall fashion.