April Ryan, Charles Blow Sound Alarms at NABJ
A 'Hot Mess' at NABJ, With Ed Gordon, Omarosa
April Ryan, Charles Blow Sound Alarms at NABJ
White House reporter April P. Ryan declared that "for the last seven months, I've been under attack," and New York Times columnist Charles M. Blow said that the Trump administration's threats to press freedom "may be existential"—central to our existence—as the National Association of Black Journalists held its awards banquet Saturday night at its convention in New Orleans.
Unaudited convention attendance swelled to a record 3,319 registrants, NABJ President Sarah Glover announced at the event.

Ryan, NABJ's "Journalist of the Year," and Blow, chosen to deliver a commentary in the midst of the "Salute to Excellence" awards program, each cited the First Amendment as they placed Trump administration actions in the context of black journalists' roles.
G/O Media may get a commission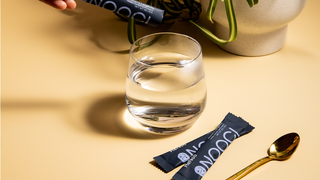 At a panel discussion Thursday, and again on Saturday, Ryan, a reporter for American Urban Radio Networks, said she had considered leaving the beat but decided "I'm not going any place because that's what they want me to do. Every shoulder that I stand on would be broken down," she said.
Ryan named pioneer black journalists who covered the White House, such as Harry McAlpin, who in 1944 became the first black reporter to attend a presidential news conference; Ethel Payne, who covered every president from Roosevelt to Reagan and was known as the "first lady of the black press"; and Alice Dunnigan, the first black female journalist to travel with a U.S president—Harry S. Truman, on his 1948 whistle-stop tour of 18 Western states.
Ryan's profile rose in April after an encounter with then-White House press secretary Sean Spicer, who told Ryan to stop shaking her head as he spoke. "The hashtag #BlackWomenAtWork immediately went viral as women of color everywhere shared similar experiences of disrespect in the workplace," Lilly Workneh reported later for HuffPost BlackVoices.
Two months earlier, Ryan asked President Trump if he planned to include the Congressional Black Caucus in an executive order, only to have Trump ask if the caucus members were "friends" of hers. "Do you want to set up the meeting?" he asked.

Why stay? Ryan asked on Saturday. "It's about Gwen Carr seeking justice" in the death of her son, Eric Garner, who died in 2014 after a police officer was caught on video choking Garner, 43, on a Staten Island, N.Y., sidewalk despite his pleas of "I can't breathe!"
"It's questions about Trayvon Martin and why is George Zimmerman still walking the street." Martin was the unarmed black teenager shot by Zimmerman, a neighborhood watch volunteer, in Sanford, Fla., in 2012. The Justice Department investigated both cases.
Blow cited Trump's more recent words. Three people died Saturday in connection with a rally in Charlottesville, Va., that drew white nationalists from around the country to protest the removal of a Confederate statue from a city park. Trump condemned hate "on many sides" in response to the protests and a terror attack in which a car plowed into a crowd.
"The world needs you," Blow said of black journalists, to question "why the president didn't call out the racists and said the violence is coming from many sides," to ask about the Justice Department's rollback of civil rights enforcement and about reversals of protections by the Environmental Protection Agency.
And perhaps to raise questions internally. Blow said of the white nationalists in Charlottesville, "Nobody is asking which one is poor, which one didn't have a father . . ."
The columnist went on to tell the journalists, "Don't let this industry tell you that you have to be a brown version of a white person. You don't." Don't let them say that to be "unapologetically black" makes one unemployable. Don't agree "that the objective is to be color-blind, rather than color-mindful. It isn't."
Yvette Miley, MSNBC's senior vice president of talent and diversity, picked up Blow's theme as she accepted NABJ's Chuck Stone Lifetime Achievement Award. "Thank you NBC for giving me the opportunity to be my authentic self at work," she said. Miley also said she felt connected to other black journalists at competing networks.
In an extended tribute to the late Jim Vance, the anchor at Washington's WRC-TV who was often praised as being comfortable in his own skin, Vance was shown discussing the 1970 creation of Blacks in Broadcasting, a local organization of black journalists that predated NABJ. Vance died of lung cancer June 22 after a 48-year career at the NBC-owned station.
Stanley Nelson, the accomplished documentary film maker who hosted a screening Saturday of his "Tell Them We Are Rising," a film about historically black colleges and universities scheduled for airing on PBS next Feb. 19, said he felt an obligation to fill in important pieces of black history. "I'm interested in making films about institutions," he said. "Usually it's about heroes."
Rep. Cedric Richmond, D-La., chairman of the Congressional Black Caucus, greeted convention attendees Wednesday with gratitude that black journalists existed during the reporting of Hurricane Katrina in 2005. "Black journalists first started to question that designation 'refugees' to describe the displaced hurricane victims, who, after all, remained in the United States," Richmond said.
"To us, it was our big brothers and big sisters in the industry at our most vulnerable taking up for us, and for that we will never forget," he added.
Colbert I. King, Washington Post: These are your people, President Trump
Leonard Pitts Jr., Miami Herald: Why did Charlottesville carnage happen? Because we lie to ourselves
Glenn Thrush and Maggie Haberman, New York Times: Trump's Remarks on Charlottesville Violence Are Criticized as Insufficient
A 'Hot Mess' at NABJ, With Ed Gordon, Omarosa
Confrontation, Walkouts at Panel Discussion
"It was a hot mess" was the most common phrase used to describe a confrontational panel discussion Friday at the National Association of Black Journalists convention in New Orleans, as presidential adviser Omarosa Newman joined an exchange that began with the relatives of black men killed by police and ended with NABJ's president Sarah Glover defending the association's decision to invite Newman.
In between was a heated back and forth between moderator Ed Gordon and Newman over whether Newman should be asked to defend President Trump's policies. Gordon maintained that she should be, while Newman said she was there to speak as someone whose family members had been killed, though not by police.
Newman did answer questions about Trump, however, saying that she disagreed with Trump's recent remarks that police should not be so "nice" to suspects taken into custody. She also insisted that, as she is often the only African American at the president's policy table, it is important that she be there to transmit black anger over such statements.
"If you're not at the table, you are the menu," she said.
Watching was an overflow crowd in a room only half as large as could accommodate those who were lined up to attend. Many were enticed by an overheated Page Six story in the New York Post that reported "heavy drama" at the convention because of Newman's scheduled appearance. Of those who were admitted, eight stood and turned their backs to the stage. They were reported to be activists.
"New York Times journalist Nikole Hannah-Jones was scheduled to moderate a panel on police brutality on Friday, which featured Valerie Castile, Sandra Sterling, and the New Yorker's Jelani Cobb. Hannah-Jones and Cobb pulled out of the panel, and Bounce TV's Ed Gordon stepped in to serve as the event's moderator," Carlos Greer reported in the Post Thursday. His piece was headlined, "Omarosa causes uproar at National Assoc. of Black Journalists conference."
Convention chair Ryan Williams considered the story over the top. He told Journal-isms Friday morning, "I have seen nearly 3,300 black journalists looking to excel in their careers; I don't see 'uproar.'"
Valerie Castile is the mother of Philando Castile, a 32-year-old black man and longtime school cafeteria worker who was shot and killed in Falcon Heights, Minn., in July 2016 by Officer Jeronimo Yanez. In June, Yanez was acquitted of all charges by a Minnesota jury.
Sandra Sterling is the aunt of Alton Sterling, who was fatally shot by police in Baton Rouge, La., the same month. According to police, officers Blane Salamoni and Howie Lake saw Sterling, 37, outside a convenience store after it was reported that a man had threatened someone there with a gun. Police said Sterling, who was selling CDs outside the store, fit the description of that man, Matt Zapotosky and Wesley Lowery reported in the Washington Post.
The NABJ plenary session, "Black and Blue," this year's effort to honor the memory of sociologist, intellectual and civil rights leader W.E.B. Du Bois, opened with a video of an emotional Castile declaring that her son's killer "got away scot-free." His guilt "was just as clear as the nose on his face," she said, warning viewers that what happened to her son "could happen to you: That's who make the laws."
Sterling, wiping away tears, urged the media not to "re-victimize the victim" and to investigate the backgrounds of police officers just as vigorously as they do the victims of police violence. "Put everything out there. Do it all," she said. Asked by Gordon how she feels seeing the video of her nephew's shooting replayed over and over, she said, "it's like I died every day with him for 365 days."
Gordon told the audience when the afternoon session began that he knew of the "800-pound gorilla" in the room—Newman's scheduled appearance. He urged "a little decorum," and declared that no stipulation had been placed on him stating what he could ask. Gordon said that Newman had requested not to appear by herself and would join a group discussion.
Newman entered to polite applause after a second panel was introduced that included retired Los Angeles Police Sgt. Cheryl Dorsey, author of "Black and Blue"; political analyst Jason Johnson of Morgan State University, who is also political editor of TheRoot.com; Arthur "Silky Slim" Reed, a former gang leader now a motivational speaker, and BuzzFeed writer Joel Anderson.
Newman said she wanted to talk about the impact of losing relatives to violence, saying that most people "just don't know me." But was not long before Gordon turned the conversation to Trump. Newman tried in vain to return to the subject of slain relatives.
As Adrian Carrasquillo, Anderson and Darren Sands reported for BuzzFeed, "Asked specifically about Trump's recent comments suggesting police officers should be rougher with suspects and if she spoke to the president about what he said, Manigault said that she would not 'disclose confidential conversations' with Trump, but that she has invited law enforcement to the White House to discuss the issue.
"'I'm not going to stand here and defend everything about Donald Trump,' she said.
"As she fended off questions about Trump, Manigault at one point accused the moderator of being 'aggressive,' took the microphone and decided to stand up and walk the stage. . . ."
Gordon, too, became more animated, insisting that questions about Trump were fair game and asking whether Newman was aware of "the depth of feeling" against the president among African Americans when he makes such statements as his July 28 remarks to Long Island, N.Y., law enforcement officers. When arresting "these thugs," Trump said then, "Please don't be too nice."
Law enforcement officers around the country denounced the statement, and the White House responded that Trump was joking.
Newman told Gordon that nothing she said would appease him, and asked whether the panel had become simply a dialogue between the two of them.
She also said, "no black boy should be treated the way Freddie Gray was, or any of these other young men were treated," referring to the 25-year-old Baltimore man who died in police custody in 2015.
Asked for his response, Reed said, "first of all, Freddie Gray was not a boy . . ."
Pressed for her own responses to such deaths, Newman advised the audience to Google "Eric Garner" and her own name.
"Look for yourselves," she said. The suggestion was met with groans.
Along the way, three, then four, five, six and finally eight audience members stood with their backs to those on stage. Others walked out. The BuzzFeed report said, "Brittany Packnett — a Ferguson protester who rose to prominence inside the Black Lives Matter movement as a part of the policy group Campaign Zero, and a well-respected activist on race, justice, and policing — was among the less than ten protesters who stood with their backs to Manigault as she spoke. . . ."
When Gordon asked whether the White House was aware of "the anger that some of us feel," Newman replied, "I think they see it. We're very keen on that," and noted that the administration had invited civil rights leaders, the Congressional Black Caucus and other African Americans to come to the White House. The Congressional Black Caucus has refused.
Rep. Cedric Richman, D-La., the Caucus chair, told NABJ's opening session on Wednesday, "We're not going to the White House for a social gathering." He wrote to constituents in June, "We gave the administration a 130 page document. No Response. We sent 8 letters. No Response. We have had zero meetings with cabinet secretaries."
And when he [Trump] didn't take us seriously, we declined a second meeting. Because we have to get his attention."
Newman said at the panel discussion, "When you don't come to the table, decisions are made whether you're at the table or not."
Eventually, Newman left the stage.
Glover stood in front of the audience to explain that NABJ felt obligated to to invite members of the Trump administration to the convention, that Newman had accepted and that Friday was the only day she was available.
Gordon, still on stage, replied that organizers had discussed Newman's appearance for an hour and a half and that "it would be foolhardy to assume that we would sit here and not ask certain questions.
"Let us close this out. I'll see you at the White House Christmas party in December," Gordon concluded, raising his fist.
NABJ issued this statement:
"As an organization of professional journalists, NABJ seeks to have candid and frank conversations with newsmakers. For years, the NABJ has invited the White House administration to partake in the annual convention. We appreciate that the Director of Communications for the White House Office of Public Liaison Omarosa Newman is participating this year and has come to share her perspective on issues that are critical to our members, and moreover, critical to the communities that we serve."
Hannah-Jones, who watched the proceedings from the audience rather than the moderator's perch, told Journal-isms as she left the discussion, "You can see that I made the right decision."
Cobb wrote on Facebook, "A man does not grow up on the South Side of Queens in the crack era without learning to recognize a set-up when he sees one."
He elaborated, "Under other circumstances, maybe. But NABJ was talking some craziness about her being there as someone who has been impacted by violence, not as a member of the administration. So it wasn't even clear we would actually get to discuss anything important. More likely it was going to devolve into precisely the kind of fiasco that wound up happening. So basically, the idea was to get people with good standing in the community and reputations for doing serious work and drag them into a gutter of ad hominem insults.
"I can play the dozens with the best of them (Drew Hall, 87-88) but not in my professional setting, not when I'm sitting next to the grieving mothers of Philando Castile and Alton Sterling, not when we're dealing with an ignorant administration that has used insult and distraction to its advantage so shamelessly. And not when I'm there with someone whose whole agenda is to turn a serious forum into reality TV."
At the annual NABJ business meeting earlier Friday, Glover and Shirley Carswell, interim executive director, announced that the convention had attracted 3,289 registrants, an unaudited Thursday figure, of which 2,554 were paid. The figure tops last year's 3,225.
Gregory Lee, Finance Committee chair, reported:
"NABJ total revenue $3,407,000 an increase of 63% from the previous year.
"NABJ expenses were down 15% percent from the previous year.
"Convention registration was $830,001, an increase of 86% from the previous year.
"Convention sponsorship was $1,310,432, an increase of 60% from the previous year.
"With the 2016 victory in hand, the committee submitted a series of recommendations to help set up the association with its over $1.2 million dollars in excess revenue for the year."
Michael Days, NABJ Hall of Fame acceptance speech (prepared remarks) (Comments section)
Sebastian Murdock, Taryn Finley, HuffPost BlackVoices: Omarosa Tells NABJ Convention She 'Fights On Front Lines Every Day' To Laughs, Groans
Rochelle Riley: "We must all channel the spirit of Ida B. Wells"
---
Support Journal-isms Go Fund Me page 
Richard Prince's Journal-isms originates from Washington. It began in print before most of us knew what the internet was, and it would like to be referred to as a "column." Any views expressed in the column are those of the person or organization quoted and not those of any other entity.
Send tips, comments and concerns to Richard Prince at journal-isms-owner@yahoogroups.com.

Follow Richard Prince on Twitter.
Like "Richard Prince's Journal-isms" on Facebook.
Journal-isms is originally published on journal-isms.com. Reprinted on The Root by permission.