Beyoncé is not much for words.
I think it's because of an insecurity she has about the idea that she doesn't speak, or write, very well (which is why I think she rarely tweets), and also having personal issues knock the wind out of her these past few years, leaving her numb and raw. Personal issues like whatever caused her sister Solange to dive on Beyoncé's husband, Jay Z, in that elevator, and how her father fathered two kids by two different women—no doubt breaking both her mother's heart and her own. When Beyoncé said that her soul was "tarnished" in her Life Is but a Dream documentary, I think she was talking about all of that.
But everyone else seems to think that Beyoncé is being purposely coy and mysterious, and maintaining that mystique that icons are taught to maintain. Well, she recently broke her silence. She appears in a photo spread in Beat magazine and answers a few questions for the outlet. Folks are saying it's the first time she's fully answered interview questions in nearly two years. 
When asked about success and fear, the icon said, "What does fear taste like? Success. I have accomplished nothing without a little taste of fear in my mouth."
When asked which "Beyoncé" she'd like to dress up as for Halloween: "Destiny's Child 'Survivor' era with the army fatigues. Or maybe Bootylicious with the gold tooth and pink tips in my hair."
The song that's stuck in her head is "Jugg" by Fetty Wap, and she sings "Holy Ghost" by Kim Burrell in the shower. 
G/O Media may get a commission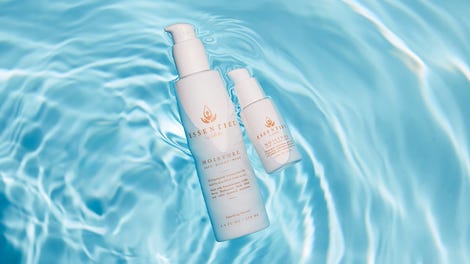 20% off
Essentiel by Adele
Her favorite pizza toppings are extra tomato sauce and jalapeños.
Beat says we'll read more about what she has to say when the entire issue comes out. 
For more of black Twitter, check out The Chatterati on The Root and follow The Chatterati on Twitter.
Diana Ozemebhoya Eromosele is a staff writer at The Root and the founder and executive producer of Lectures to Beats, a Web series that features video interviews with scarily insightful people. Follow Lectures to Beats on Facebook and Twitter.
Like The Root on Facebook. Follow us on Twitter.