(The Root) — The vibe was hot — literally — as the stars made their way down the red carpet into the 2012 BET Awards, where sweat was the most common accessory under the blazing Los Angeles sun. A sense of transition was a subtle theme that developed over the course of the show, with 2012 being the last year the Shrine Auditorium would host the annual celebration of black pop culture before moving over to L.A. Live.
The show opened with the GOOD Music crew of Big Sean, Pusha T, 2 Chainz and Kanye West emerging from a giant Lamborghini onstage to run through the song "Mercy," giving the censors a workout with a steady barrage of expletives. A few slipped by the mute button as they segued into West's "Way Too Cold," which references Kim Kardashian ("And I'll admit, I had fell in love with Kim/Around the same time she had fell in love with him") and her ex-husband Kris Humphries' status as a New Jersey Net ("Lucky I ain't had Jay drop him from the team") as she beamed from her front-row seat. West made a point to shout out Rodney King and Whitney Houston during a rousing, set-ending a cappella freestyle.
One of the funniest moments of the night followed when host Samuel L. Jackson and Spike Lee did a comedic version of Jay-Z and Yeezy's "Niggas in Paris," referencing a range of celebrities from Nicki Minaj and Young Jeezy to Denzel Washington and Halle Berry.
It was a shrewd lead into the evening's first award, Best Group, which was won by The Throne, West's collaboration with Jigga. While West was accepting the award, he wished out loud that Jay-Z were there "to say something politically correct for me," which is when Jay-Z himself casually strolled out to do just that. West also thanked Maybach Music and Young Money "for making this a real good competition for the fans out here."
Usher channeled emerging new artist the Weeknd's modern R&B when he performed his minimal new ballad "Climax," produced by genre-defying dance DJ Diplo. Relying more on his upper-register falsetto than his legendary dance moves, the performance was a fine showcase for his vocal prowess, with raw emotion making up for a shaky note or two.
Kevin Hart beat out some stiff competition in the Best Actor category, joking during his acceptance speech that he's better than Denzel Washington and Don Cheadle and better-looking than Idris Elba.
G/O Media may get a commission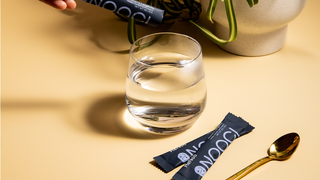 A group of BET hosts through the years, including Donnie Simpson and AJ & Free, paid warm tribute to TV music pioneers Hal Jackson, Don Cornelius and Dick Clark. Chanté Moore followed, with a medley in remembrance of fallen disco diva Donna Summer. Newlywed Meagan Good was resplendent in white as she gave the Best Male R&B Artist award to scruffy Chris Brown, who cryptically referred to his upcoming release, Fortune, as his "last" album.
Minaj, somewhat understated in a black bodysuit and long blond wig, woke up the censors with her expletive-laden performance, getting Beyoncé out of her seat and dancing with "Beez in the Trap," as emerging rap hero 2 Chainz joined her to add his guest verse.
One of the most anticipated performances of the night came from the returning '90s soul sensation D'Angelo, who more than lived up to the moment with a surprisingly strong performance that ranked among the evening's finest. After a sultry rendition of his biggest hit, "Untitled (How Does It Feel)," he led his band through a rollicking, funk-intensive workout that invoked memories of Prince and James Brown at their onstage best (according to Billboard, it's a new song called "Sugar Daddy"). For someone who hadn't performed live on TV for more than a decade, D'Angelo looks at the peak of his powers and more than ready for his long-awaited comeback.
Beyoncé, who dedicated her Best Female R&B Artist award to Whitney Houston, didn't seem too upset to lose Video of the Year to the Throne, as Jay-Z and West continued their onstage bro-fest, with Jay even jokingly referencing West's infamous mike-snatch from Taylor Swift.
The most emotional moment of the evening came with a tribute to Whitney Houston, who died in February at age 48. After a surprise introduction from a tearful Mariah Carey, Monica nailed an uplifting rendition of "I Love the Lord" before Brandy kicked it into party mode with "I'm Your Baby Tonight" and "I Wanna Dance With Somebody." Then Houston's brother, Gary, performed and eventually gave up the spotlight to his mother, Cissy Houston.
The soul and gospel singer soared through with a heartfelt version of "Bridge Over Troubled Waters," and tears could be seen flowing throughout the audience. (The camera caught Beyoncé's tear-streaked face and even a very weepy Soulja Boy.) Chaka Khan turned it into a celebration with "I'm Every Woman," ending to a standing ovation.
With this genuinely moving remembrance of Whitney Houston on the very network that was in many ways her television home, there was a sense of finality. As the next generation of stars and emerging artists sets new standards in black culture, the spirit and tradition of enduring icons like Houston will be with us forever.
Watch performances from the 2012 BET Awards:
Scott T. Sterling is a Los Angeles-based freelance journalist. Follow him on Twitter.
Like The Root on Facebook. Follow us on Twitter.