As a finale to a truly illustrious career, the Bernard Hopkins "retirement" fight Saturday was supposed to celebrate the 51-year-old pugilist. Instead it ended with a thud. A literal one, it turns out, as Hopkins was knocked out of the ring at the Forum in Inglewood, Calif.
Hopkins fell to his much younger opponent, Joe Smith Jr., who landed six unanswered punches in the final minutes of the bout, the last of which sent Hopkins flying out of the ring, partially hitting his head on the concrete floor.

The referee administered a 20-count—the customary ruling for a fighter knocked out of the ring—and then it was lights out. Hopkins cited a twisted right ankle as the reason he would not continue.
ESPN reports that Hopkins was legendary: "He made a division-record 20 title defenses, was a three-time light heavyweight titleholder and set several age-related records, including becoming the oldest fighter to win a world title, first at age 46 and then again at 48," the report states.
G/O Media may get a commission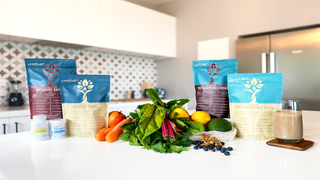 The fight against Smith was his first in 26 months, and supposed to be his last.
"This is my last fight; I promised it would be, and you come to that point in life where it is final, and I'm happy with my retirement," said Hopkins to USA Today. At the time of the stoppage, Smith was up 69-64 and 67-66, with Hopkins up 67-66 on the third card. "I know the fans will know I went out as a soldier, fighting the toughest, baddest opponents."
But alas, the one known as "the Executioner" had to give it up to Father Time.
"Time says it all," Hopkins said. "I'll be 52 in a few weeks. I look like I probably still can [fight]. But I can't."
For more of black Twitter, check out The Chatterati on The Root and follow The Chatterati on Twitter.