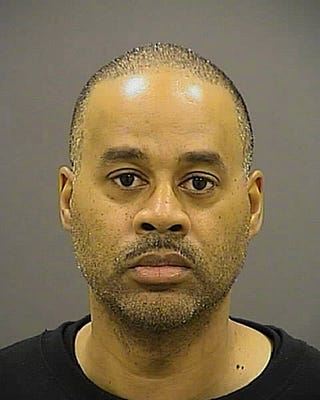 The Baltimore police officer facing the most serious charges in the Freddie Gray case has elected to have a bench trial, opting to place his fate in the hands of a judge, the Baltimore Sun reports.
The trial of Officer Caesar Goodson Jr. is scheduled to begin at 9:30 a.m. Thursday. The 46-year-old is the only officer charged with depraved-heart murder, a second-degree felony that carries a sentence of up to 30 years in prison. Goodson is also charged with three counts of manslaughter and charges of second-degree assault, misconduct in office and reckless endangerment.
Goodson is the third of the six officers involved in Gray's arrest and death to face trial. Officer Edward Nero was acquitted of his charges last month by Circuit Judge Barry G. Williams in a bench trial. Officer William Porter's trial ended with a hung jury; the officer will be tried again.
As the Sun notes, at both Nero's and Porter's trials, several law-enforcement officers and officials testified that Goodson, who was driving the van in which Gray was fatally injured, was the one ultimately responsible for Gray's safety.
Read more at the Baltimore Sun.