Lakeith Stanfield isn't going to stand around and let someone talk shit about black women to him. Over the weekend, the Atlanta actor spoke about an encounter he had with a black male driver on one of the projects he's working on.
Apparently the driver felt that he could get away with talking negatively about black women to Stanfield. But he had another thing coming.

"Some dude, one of the drivers who takes us from point A to point B on this project that I'm working on, and he's like, 'Yo, black women they're the hardest to deal with, man. They're the most fucked-up version of a woman you could have,'" Stanfield said in a video.
"I said, 'Whoa, whoa, wait, you talking to the wrong person, man, because as far as I'm concerned, it's the most beautiful aspect of black woman is that they've been through the most shit you could go through in this country. You know what I mean?" he added. "They really have been through the most shit, and that's a beautiful thing. That's something that ... should empower you to be a better version than what the fuck you are. Instead of having you feel beat down by it, it empowers you to be better.
"So the woman that's been through the most, that's the one I want on my side," Stanfield continued. "Because she understands when I go through some shit; she knows how to deal with the shit because she done been through it all. And that's a beautiful thing. Don't ever throw 'em on the back burner like they fucked up, because you don't understand what the fuck they went through. That's bitch-nigga shit,"
And if anyone's been through some things, it's definitely Stanfield. Before his rise to fame, he dealt with poverty and abuse growing up as a kid in San Bernardino, Calif.
G/O Media may get a commission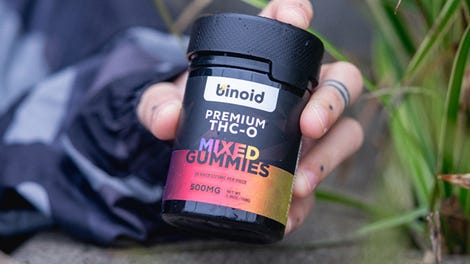 25% Off + Free Shipping
Binoid THC-O Gummies
He can do no wrong in my book.