Yet another armed lunatic has opened fire in a public space, killing a slew of people. This time the massacre took place in Florida.
Club Pulse, in Orlando, Fla., described on its website as the "hottest gay club in Orlando," was the site of the gruesome scene early Sunday morning, where police say at least 49 people died, and several dozen people were transported to area hospitals. Police also confirm that the alleged shooter is dead.
The shooting reportedly began outside the club around 2 a.m. A police officer responded to the scene and engaged in a shootout outside the club, after which the gunman ran into the club.
"That turned into a hostage situation," said Orlando Police Chief John Mina. CNN reports that more police rushed to the scene and broke down a door with an armored vehicle, helping some 30 people flee to safety. Police then shot and killed the gunman, said Mina.
"It appears he was organized and well-prepared,"  Mina said during a press conference Sunday. Mina added that the "lone wolf" shooter had an assault-type weapon, a handgun and "some type of [possibly explosive] device on him." About 320 people were inside the club at the time, the Orlando Sentinel reports.
G/O Media may get a commission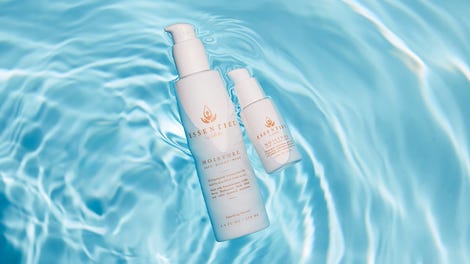 20% off
Essentiel by Adele
At least one witness on the scene said that the gunfire was long-lasting and most likely an automatic weapon.
"It could have lasted a whole song," said Christopher Hansen, who was inside Pulse. He said he heard gunshots, "just one after another after another."
"The shots did not sound like a regular handgun, it sounded like it was shooting repetitively and it wouldn't stop," said Anthony Torres to CNN.
CNN reports that Orlando authorities said they consider the violence an act of domestic terror and that the FBI is involved.
Orlando was the site of another high-profile murder in recent days. The Voice contestant Christina Grimmie, 22, was gunned down during her concert in the city Friday.
As of Sunday morning, the hashtags #PrayForOrlando, #Orlando and #GunControlNow were trending on Twitter.
Read more at CNN and the Orlando Sentinel.