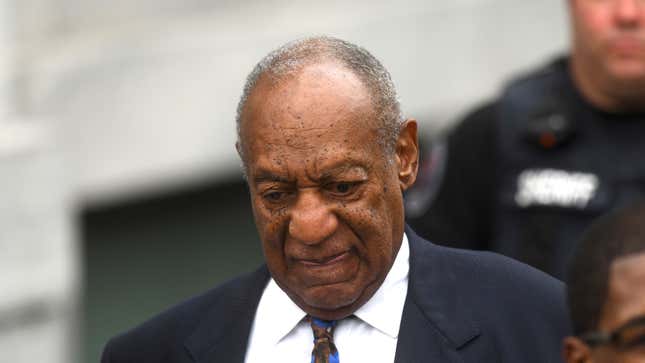 Bill Cosby's appellate team (Kristen Weisenburger and Barbara Zemlock) is hoping to throw out his sexual assault conviction at an appeal hearing scheduled for Monday, Aug. 12.
America's Got Talent Host, Terry Crews, Shows Full Gratitude For Writers On Strike
On April 26, 2018, Cosby was found guilty of aggravated indecent assault for drugging and sexually assaulting former Temple University employee Andrea Constand in 2004.

According to Forbes, Cosby's team has cited the five additional witnesses who testified in 2018 as the basis of their argument to throw out the conviction; they argue that the trial judge shouldn't have allowed them to testify.

Cosby is set to appear before a three-judge Pennsylvania appellate panel, two of whom are women.

As USA Today reports:

If the decision goes against Cosby – meaning the three-count guilty verdict and the three-to-10 year sentence is affirmed – then Cosby stays in his prison cell near Philadelphia and his lawyers can try to persuade the Pennsylvania Supreme Court to hear his appeal.

But the high court doesn't have to take the case and there is no guarantee it will.
The 82-year-old actor and comedian is considered to be the first celebrity convicted after Tarana Burke's #MeToo movement gained mainstream traction. Due to its high-profile nature, Harvey Weinstein's legal team is expected to pay close attention to the appeal hearing and its results, according to the Associated Press.

It's uncertain whether or not the judging panel will issue a decision on the date of the hearing. The duration of the decision-making process is also unknown at this time.

Cosby is currently serving a three- to 10-year prison term in Pennsylvania.