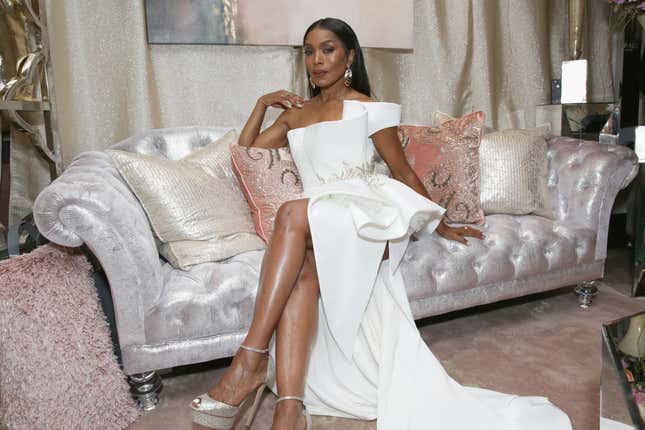 There are certain things we can always depend on being fact: Water will always be wet, fire will always be hot and the world would be lost without black women. Facts are facts, America.

Knowing that black women make the world go 'round, BET is once again gathering attendees to celebrate the blessings that these women have so generously contributed to our lives with the 2019 Black Girls Rock (BGR) ceremony, hosted by Emmy-nominated actress Niecy Nash. If you've ever seen Nash in any production that has been lucky to have her, you know that she always delivers. We stan a booked and busy woman who specializes in consistency.
Tackling A Black Maternal Health Crisis & Embracing Reproductive Justice | The Root Institute
According to a release from BET, among this year's honorees is Queen Mother and drinker at the Fountain of Youth, Angela Bassett. Bassett will be receiving the Icon Award for her years of timeless work. Bassett has blessed us with many iconic roles and BET has bestowed upon her an award that's fit for a legend of her stature. It also should be mentioned that Bassett deserved every award on this earth for her role in What's Love Got To Do With It, but that's a story for another day.
BGR will also be honoring Oscar-, Golden Globe-, and Emmy Award-winning actress and director Regina King (Star Power Award); Grammy Award-winning singer/songwriter Ciara (Rock Star Award); Academy Award and Emmy-nominated producer and industry trailblazer Debra Martin Chase (Shot Caller Award); two-time Grammy Award-winning musician H.E.R. (Young Gifted and Black Award); and activists the Mothers of the Movement: Sybrina Fulton, Geneva Reed Veal, Gwen Carr, Lucy McBath, Maria Hamilton and Cleopatra Pendleton-Cowley (Community Change Agent Award).
Needless to say, you will need to be glued to your screens on September 8 promptly at 8 p.m. ET/PT to witness the greatness that is black women. Also note that if Ciara is present at any time in a pair of cargo capris, then you know she's about to give you the performance of your life.