Andrea Constand took the stand on day 2 of the Bill Cosby trial being held in Norristown, Pa. Constand has accused Cosby of sexually assaulting her in his home in 2004.

"I was frozen ... I was very limp," Constand said during her testimony. "I wanted it to stop," she said during questioning by Montgomery County, Pa., Deputy District Attorney Kristen Feden, according to Deadline.
Constand, who was an employee at Temple University at the time, has previously said that Cosby invited her to his home to talk about her career and her desire to switch careers. Cosby, one of Temple's most popular alums, has previously referenced the fact that Constand is a lesbian with regard to why he'd never do what she's accused him of.
During her testimony Tuesday, Constand said that Cosby offered her pills and said they were an herbal supplement.
"'They're your friends. They'll take the edge off,'" Constand said that Cosby told her.
G/O Media may get a commission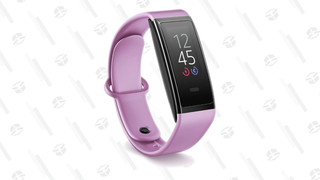 44% Off
Amazon Halo View Fitness Tracker
"I said, 'I trust you,'" she said. "I took the pills and swallowed them down."
Shortly thereafter, Constand said, she became dizzy and was feeling disoriented.
"My legs were not strong and I began to panic a little bit," she said. "I jolted awake and I felt Mr. Cosby's hand groping my breasts under my shirt. And I felt him take my hand and place it on his penis and move it back and forth."
During the day, Detective Dave Mason also testified, speaking about his meeting with Constand on Jan. 13, 2005. Mason said that he was called to her house months after the alleged incident occurred. Cosby's lawyer Brian McMonagle asked Mason if Constand told him that she had already contacted her lawyer, and Mason said that she told him she had.
Mason also said that he was told by Constand that her previous interactions with the comedian were always brief and that she'd never been alone with him.
Cosby's defense said that it will attempt to discredit Constand in an effort to prove that her allegations against the aging comedian are false.
Constand will take the stand again Wednesday.