Back when Cash Money was takin' over for the '99 and the 2000, at least once a week, the homies and I would trek from various points on the west and southwest sides of Atlanta to the Circuit City at Greenbriar Mall. We made this weekly pilgrimage because, for some reason, Circuit City, at least the one at Greenbriar, was selling tons of great CDs for $4.99. We'd go and spend the remainder of our refund checks on old albums and every now and then they'd have brand new albums for $9.99. During this time, my CD collection went from "Fits In a Portable CD Binder" to "This Shit Will Be A Nuisance When I Move." And sure as shit, it was.
I graduated from Morehouse College on May 20, 2001, and moved to Washington, D.C., less than a week later to start an internship on Capitol Hill. For the first month that I was in D.C., I lived with my boy and his family in Southeast D.C., which means that anytime we needed to make a fast-food run that didn't include McDonald's or the now-closed Popeyes on Naylor Road SE, we'd roll down Branch Avenue in Temple Hills towards the world famous Iverson Mall. In order to get there though, we'd pass by a Circuit City that allowed us to keep up our weekly binge purchases.
One of those trips resulted in the purchase of the debut album by Shareese Renee Ballard, better known as the singer, Res. The album, released on June 26, 2001, was titled How I Do and it instantly became one of the albums I could not live without. I remember seeing the album in Circuit City for a few reasons. One reason, in particular, is that I literally had no idea who she was but she looked bad as fuck. I'd never heard of her, never seen a single video by her but the album was on sale for $4.99 and I figured I could afford to spend those duckets on an album by a woman with that smile. And if you're looking at me crazy right now, I'd like to state that I have a tremendous number of Ohio Players albums 'pacfically because of the album covers. I'm nothing if not consistent. Ask about me.
While I had no idea what to expect from Res' album, I was entirely floored by what I heard. Written in its entirety by fellow Philadelphian Santi White (more commonly known as Santigold) and Martin "Doc" McKinney (who has worked with folks like Esthero, Drake, Cee-lo and The Weeknd), and produced by Doc, the album fits so many different musical styles under one roof. You get some reggae, some trip-hop, some rock, even some of the neo-soul that her label, MCA, tried to box her into. How I Do really showcased how comfortable she was (is) over any soundbed. Though she didn't do the writing or producing, what Res brought to the table was a voice that was perfect for the music on which it rested.
G/O Media may get a commission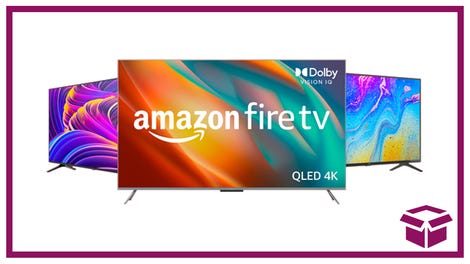 Ooh. stunning.
New Amazon Fire TVs
I don't remember what else I was specifically listening to when I purchased this album, but I do know that it cleared out nearly every album in its wake until Jay-Z's The Blueprint dropped on Sept. 11, 2001. But then, on a personal level, How I Do achieved a much more significant milestone in my life. It is the only album that I purchased two copies of specifically so that it could remain in my car CD-changer, which it did in both my Ford Escort and the Honda Accord that replaced it until its demise in the great high-speed car chase episode of March 2008. For almost a full seven years, Res' How I Do stayed in the whip non-stop so that I could listen to it whenever I wanted, always occupying the No. 6 CD slot.
When I first listened to the album, the song that stood out most to me was "700 Mile Situation," a song about long-distance love. The song I have listened to the most in life though, in the 18 years since the albums' release? Hands down, that would be "Tsunami," about the waves of emotions that love can take you on, from falling in love to having to get out of it. The singles, "Golden Boys" and "They-Say Vision" were clear choices as entryways for the public, with "They-Say Vision" helping the album reach the top of Billboard's Heatseeker's Chart almost a full year after the album's debut.
Despite the fact that I adored (and still do adore) this album, I was always curious why Santigold didn't keep the album for herself. She wrote or co-wrote every single song. She's a singer and a very good one at that. Her albums are a bit more experimental than How I Do, which is experimental in its own right but contained just enough to be palatable to a wide swath of people. To me, it's a focused project with a fairly unified sound considering how many different genres and sub-genres it touches. I'm glad Res was able to use it as her vehicle and her voice is perfect for the songs, but once I realized Santigold wrote the songs, I did always wonder. It's not important in the grand scheme, as I hope everybody involved appreciates the album they brought to life.
How I Do is one of those albums that the people who know it, and know Res, love and others I've spoken to aren't aware it exists. For me, it's been a part of my musical journey since I saw it in Circuit City all those years ago. So cheers to Res, Santi and Doc McKinney.
Showing appreciation, it's ... how I do.
(I'll see myself out.)