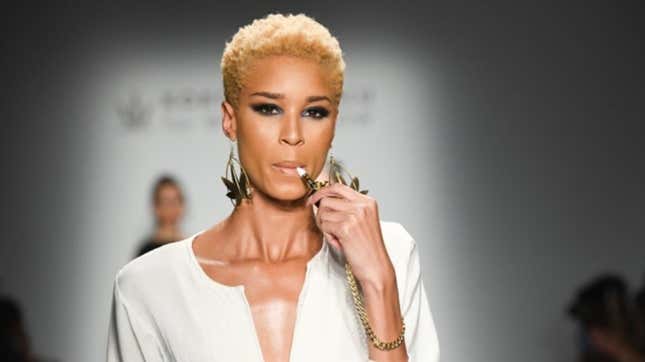 To longtime devotees of Project Runway, the name Korto Momolu is already familiar. The Liberia-born Season 5 first runner-up turned series all-star was a fan favorite, turning out stunning designs week after week (we admittedly still think she was robbed of the top prize).
Tackling A Black Maternal Health Crisis & Embracing Reproductive Justice | The Root Institute
A decade later, Momolu is challenging the odds of the notoriously vicious fashion industry and is thankfully still in the game. For Fashion Week 2019, the designer partnered with cannabis leadership group Women Grow, "an organization dually designed to obliterate the lingering stigma affiliated with cannabis and to intentionally cultivate female leadership within the cannabis industry," according to a release.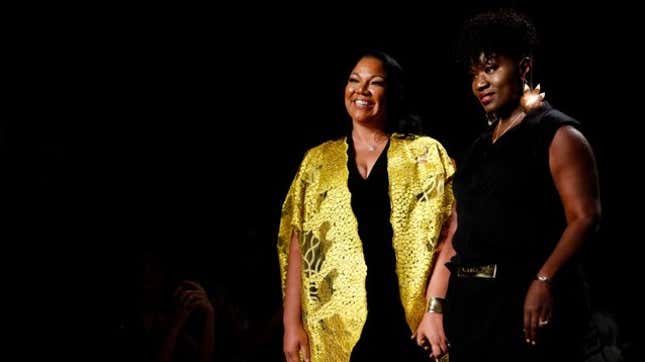 Showing 26 looks on Saturday night, the energy was humming in a packed and colorful house at New York City's Pier59 Studios, where Momolu and Women Grow "fused the worlds of cannabis and fashion for the first time ever on stage."
Eco-friendly and sustainable fabrics like hemp, linen, jute, and cork all featured heavily in the size-inclusive collection, which ranged from athleisure to eveningwear. The palette was earthy—as were the influences, which spanned the globe—and yes, cannabis references made an appearance, as well. In addition to the Women Grow logo making an occasional appearance, silhouettes of the marijuana leaf were subtly featured, as were vape pens, which were carried by two models (pictured above). And the support of women and the environment even extended to the beauty for the event; black women-owned brand Lamik Beauty created the smoky-eyed looks for the event.
In reference to the pioneering partnership, Women Grow released the following statement about their mission:
Most people have a notion in their mind pertaining to cannabis—forged largely from pop culture references from Woodstock to 90s stoner movies. Women Grow aims to replace them and looks at the cannabis boom as THE solution to health, wellness, sustainability and environmental needs—this is the future of fashion.