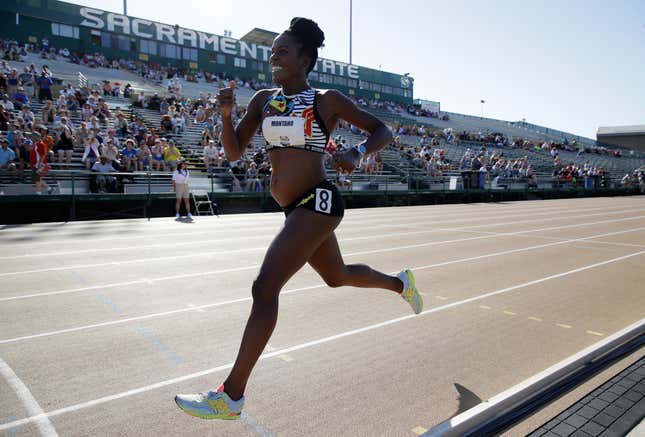 Protections for their pregnant athletes? After facing criticism for not including allowances for maternity and postnatal leave in its sponsorship contracts, Nike has decided to "just do it."

Tackling A Black Maternal Health Crisis & Embracing Reproductive Justice | The Root Institute
After a scathing Mother's Day op-ed in the New York Times by former Nike athlete, world-class runner and mother of two Alysia Montaño indicting the brand for cutting the pay of pregnant athletes and making no allowances for pregnancy in its contracts, Nike issued the following statement on Friday:
Nike has supported thousands of female athletes for decades. We have learned and grown in how to best support our female athletes and have always worked to do our best to play a strong role in championing, celebrating and supporting female athletes and we are committed to continuing to do so.

Last year we standardized our approach across all sports to support our female athletes during pregnancy, but we recognize we can go even further. Moving forward, our contracts for female athletes will include written terms that reinforce our policy.

Our mission has always been to support athletes as they strive to be their best. We want to make it clear today that we support women as they decide how to be both great mothers and great athletes. We recognize we can do more and that there is an important opportunity for the sports industry to evolve to support female athletes.
While the move is reactive, it still sets a potential precedent for the rest of the performance-obsessed sports world, which frequently treats maternity as an injury. As Montaño posted herself on Tuesday, sportswear brand Brooks has clearly also taken her words to heart by amending their policies. Though they've yet to contend with the issue within their roster of sponsored runners, the brand is making preemptive allowances, declaring they will neither reduce pay nor terminate contracts of runners during pregnancy or postpartum recovery.
That's what we call making strides.