The African American Film Critics Association has partnered with Turner Classic Movies to create a month-long programming event that looks at the portrayal of African Americans in film throughout cinematic history from the 1920s through the 1990s.
The Black Experience on Film will feature 13 acclaimed members of AAFCA as they look at and discuss 32 seminal films. The programming will run every Tuesday and Thursday evening during the month of September beginning on Tuesday, Sept. 4, when AAFCA president Gil Robertson and cultural critic Ronda Racha Penrice look at the racial violence depicted in the 1920 Oscar Micheaux film Within Our Gates and discuss the beauty that is the story of three generations of Gullah women in Julie Dash's Daughters of the Dust from 1991.
The themes featured in the month of programming include Exploring Black Identity, Hollywood Confronts Racism, African Americans Coming of Age, Black Romance in Film, African American Musicals, Strong Black Women, African American Comedies and Black Stories From Around the World.
Other films explored in the series include Claudine, Sparkle, Cleopatra Jones, Losing Ground, A Raisin in the Sun, A Soldier's Story, Carmen Jones and Hollywood Shuffle.
"Since the earliest days of film, the portrayal of black characters has ranged from stereotypical and one-dimensional to more nuanced and complex. With this programming tentpole, we will explore this important part of film history specifically from an African-American perspective with insightful commentary from some of the nation's most prominent film critics," Charles Tabesh, senior vice president of programming and production, TCM, said in a press release. "Our partnership with the AAFCA is important, and together we aim to tell a contextualized and curated story of The Black Experience on Film."
G/O Media may get a commission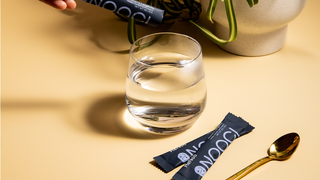 "It is both an honor and a privilege for AAFCA and its members to work with Charles Tabesh and the rest of the TCM team to facilitate such impactful programming," AAFCA president Gil Robertson said in the release. "The legacy of African Americans in cinema often goes untold, but it has been a long and arduous journey. Since the earliest beginnings of the art form, African Americans have had a presence in cinema. That is the point we hope these 32 films will drive home. Our intent is that audiences be engaged, entertained and enlightened by the sheer diversity and breadth of this substantial arc of film programming."
The Black Experience on Film programming begins Tuesday, Sept. 4 and will air every Tuesday and Thursday evening on TCM in primetime.