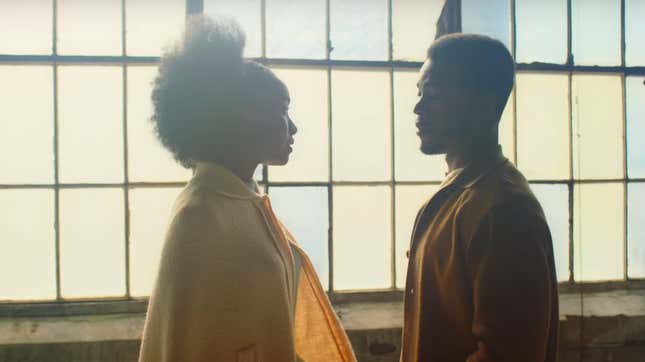 One of the visionaries who helped bring James Baldwin's work to luminous life on the big screen has died. Earlier this month, the film industry lost veteran hairstylist Kenneth Walker, and on Wednesday, If Beale Street Could Talk director Barry Jenkins paid tribute to Walker's "gorgeous soul" on Twitter.
Tackling A Black Maternal Health Crisis & Embracing Reproductive Justice | The Root Institute
As Jenkins pointed out, Beale Street was actually a full circle moment for Walker. Born and raised in Watts in Los Angeles, he began his career in film and television working on hit sitcom 227 at the invitation of then-client Marla Gibbs. Also a newbie on that set was a then-unknown ingenue named Regina King. Memorably, King walked away with the sole Academy Award for Beale Street at the 2019 Oscars, a feat Jenkins partly credited to her work with Walker on pivotal scenes in which her wig becomes "armor" as she fights to save son-in-law Fonny.
"I love the fact that after beginning in the industry together, Dr. Ken and Ms. King reached the stage at the Dolby Theater in large part due to their collaboration on this wonderful sequence of Mr. Baldwin's envisioning," Jenkins wrote of Walker's gorgeous, era-authentic work on the film.
As Make-up Artists and Hair Stylists Guild Local 706 notes, Walker worked on over 50 feature films and television shows, including Philadelphia, The Pelican Brief, Moesha, House of Lies and the Oscar-nominated 2016 biographical drama, Loving, for which he was nominated for a 2017 MUAHS Guild Award for Best Period and/or Character Hairstyling. Fondly known throughout the industry as "Mr. Ken," as mentioned in his obituary, Walker was remembered for his mantra, "I am blessed and highly favored."
Rest in beauty, Mr. Ken.